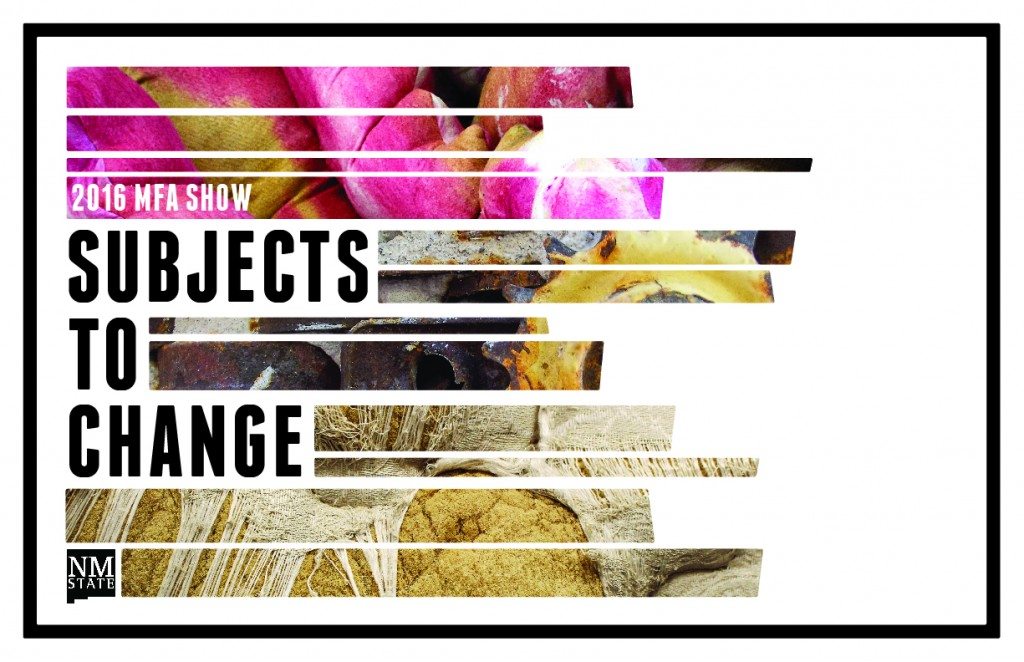 Subjects to Change: 2016 MFA Thesis Exhibition
Cassandra Dixon, Andrea Luella Gohl, Katy Stuckel.
April 20-May 14, 2016.
The University Art Gallery (UAG) will present Subjects to Change: 2016 MFA Thesis Exhibition, which features artwork by three MFA candidates: Katy Stuckel, a sculptor of gypsum and rust; Cassandra Dixon, an illustrator who forms writhing textile body parts; and Andrea Luella Gohl, an installation artist who humorously warps the conventional uses of furniture and hosiery. The common thread between the artists in this exhibition is their exploration and use of unexpected media–which under their watch, becomes highly-charged fabric that evokes social commentary on diverse areas of modern-day life. Stuckel, Dixon, and Luella push the boundaries of their respective art practices to tackle controversial issues, namely environmentalism, self-image, and intimacy.