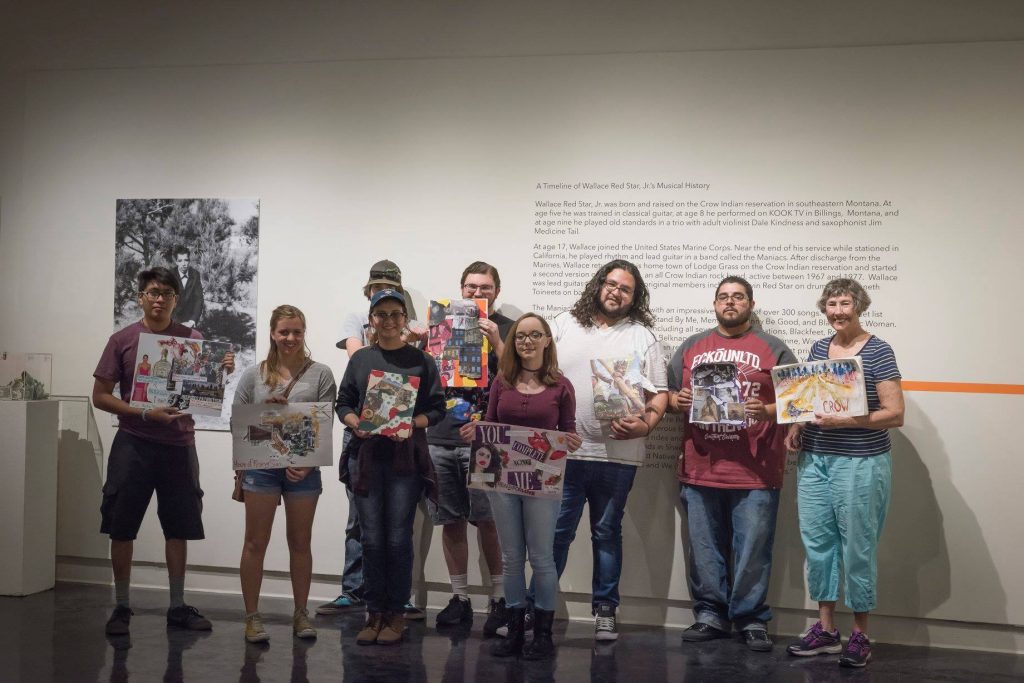 OutsmART: TODAY'S KIDS / TOMORROW'S ARTISTS: SATURDAY ART WORKSHOPS FOR CHILDREN AT THE UNIVERSITY ART MUSEUM AT NMSU
OutsmART is a series of Saturday interactive art workshops exploring the power of art to impact children's everyday lives.  All ages and experience levels are encouraged to attend.  Parents and guardians are invited to come to the classes.
Each workshop is related to artwork exhibited in the University Art Museum.  Last year, participants learned about traditional art practices, for example, making mosaics, monoprints, and retablos, but also tackled more conceptual topics like propaganda in art, cultural stereotypes, environmental issues, and even participated in performance art. 
The mission of OutsmART is to expose children to art through exploration and play through workshops in the NMSU University Art Museum focused on exhibitions, practicing artists, and participatory play-based creative learning activities that boost student confidence and imagination. Through these free mixed-media classes, we strengthen community ties, provide a resource for families and educators, and promote artistic skills that contribute to New Mexico's creative economy. All workshops, as well as the culminating children's art show, are free to the public.
 More Information on OutsmART Events below:
---