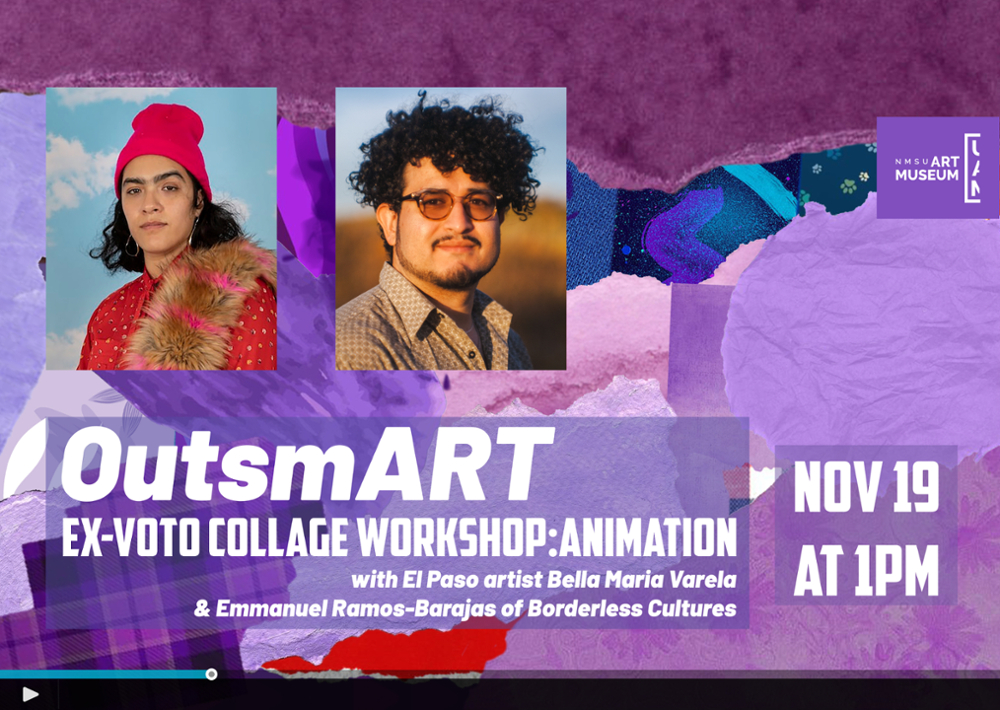 Ex-Voto Collage Workshop: Animated
11/19/22 — Sat, Nov. 19, 2022 1PM 

DESCRIPTION
In this workshop, students will make personal digital animated ex-votos. Working with the R4VE App on a phone, images of objects from the collection, and photos from home, students will be guided to make a digital animated collage. The final video GIF will be a digital collage that will be showcased in the museum's social media platforms.
ADVANCE INSTRUCTIONS
Spend some time thinking about someone or something you are grateful to have in your life and have a digital photo representing that on your phone. Bring an iPad if you have one.
Please download the R4VE Collage App.   iPhone or 🤖 Android
You may also log into Photoshop Express Mobile App — IT'S FREE!
Phone (camera), and/or bring any form of digital camera. 
HOW WE WILL MAKE OUR EX-VOTOS
Build image archive 

Editing

Downloading