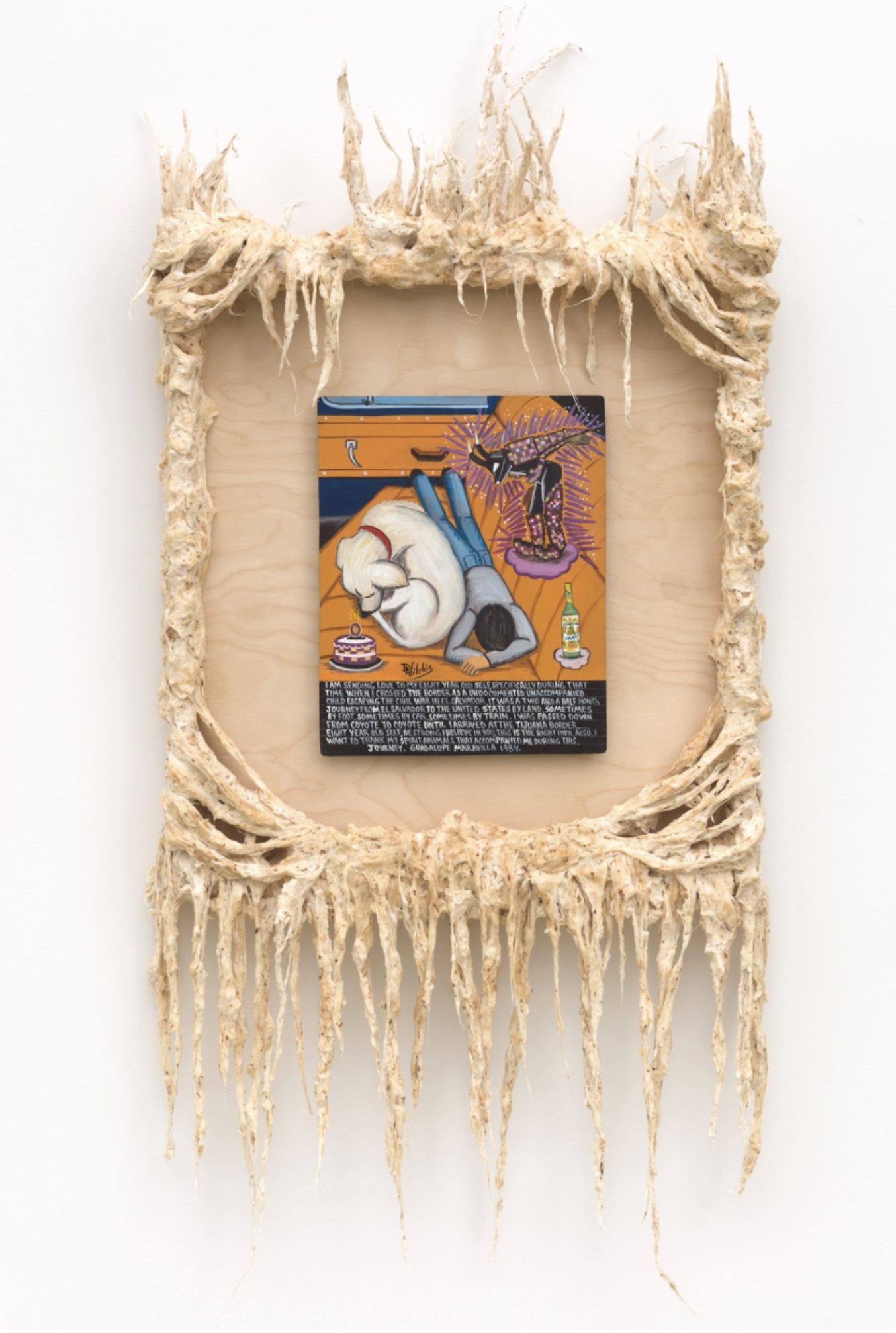 Contemporary Ex-Votos: Devotion Beyond Medium
Curated by: Dr. Emmanuel Ortega
University Art Museum, Contemporary Gallery, Bunny Conlon Modern and Contemporary Art Gallery, and the Margie and Bobby Rankin Retablo Gallery
September 30-December 22, 2022
Opening: September 30, 2022; 5:30-7:30pm

Performance by DJ Mira Mira: 5:30-6:30pm
Artists Introduction: 6:30pm 

Contemporary Ex-Votos: Devotion Beyond Medium, is the first exhibition to pair 19th–20th century retablos from the NMSU Permanent Art Collection with new works by contemporary Latinx artists. Guest curated by Dr. Emmanuel Ortega, Marilynn Thoma Scholar and Assistant Professor in Art of the Spanish Americas at the University of Illinois at Chicago (UIC), this exhibition sheds light on the understudied iconographic and ideological aspects of ex-votos, a type of retablo (small devotional painting) depicting miracles painted on tin and found materials. 
The NMSU Art Museum houses the largest collection of Mexican retablos in the U.S. This exhibition demonstrates the important place retablos hold in the history of the Americas; it recontextualizes studies of contemporary devotion in Latin America and the U.S. by commissioning artists to research the retablo collection. This show results in site-specific works that consider how retablos are more than by-products of colonialism, illuminating current socio-political issues of class, race, and gender through artistic methodologies of resistance.
Artists include: Justin Favela, Eric J. García, Francisco Guevara, Dan45 Hernandez, Juan Molina Hernández, John Jota Leaños, Guadalupe Maravilla, Yvette Mayorga, Daisy Quezada Ureña, Krystal Ramirez, Sandy Rodriguez, Xochi Solis, and José Villalobos. 
For all Contemporary Ex-Votos: Devotion Beyond Medium information click here
Image: Guadalupe Maravilla, I am sending love to my eight-year-old self Retablo, 2021, oil on tin, mixed media on wood, 44 x 21 x 4 inches.
---