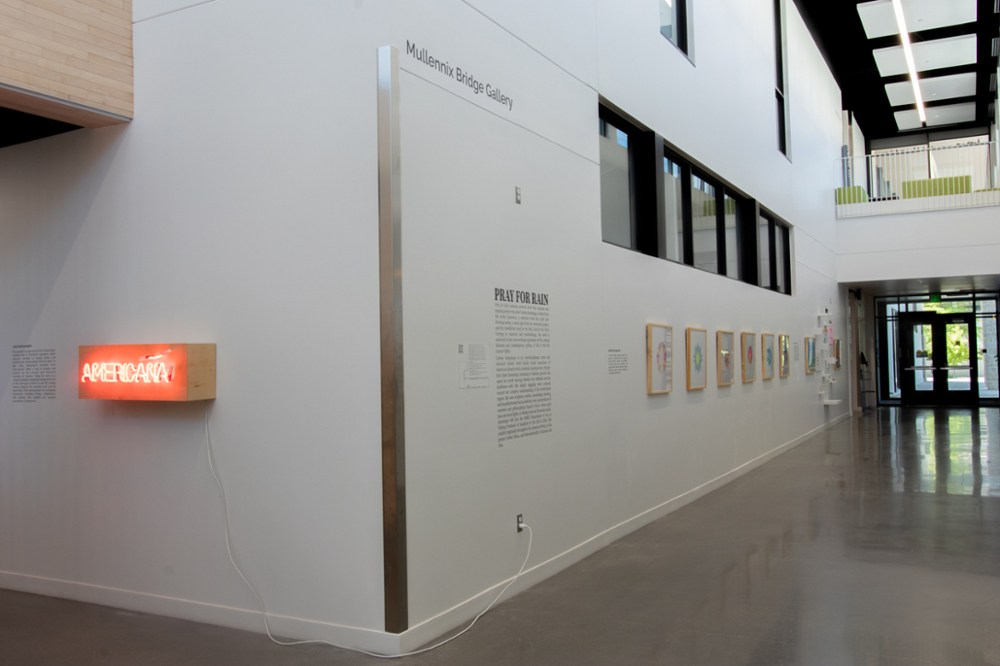 Ways to propose exhibitions for the Mullennix Bridge Gallery
The University Art Museum (UAM) in Devasthali Hall invites the NMSU Department of Art faculty, students and alumni; partner institutions and community organizations to create conceptually rigorous exhibitions and events that engage with the UAM yearly programming to be shown in the Mullennix Bridge Gallery. Each spring semester, the UAM will lay out its programming for the following year and release an open call for proposals. The semester-based call for exhibitions represents the unique interdisciplinary curriculum of the Department of Art and takes into account the upcoming programming in the UAM. Students, alumni, faculty/staff, and community organizations will gain professional experience by proposing and organizing professional level exhibits.


Types of Programming:
Solo or group exhibitions 

Course-based project presentations/exhibitions  

Performances

Lectures, panels, or roundtables ("Collab space/Bleachers")
Exhibitions or projects submitted by students require a faculty sponsor from the department; students are responsible for confirming the faculty member's support prior to application. 
All NMSU Department of Art course-based project presentations/exhibitions must be applied for by faculty members or graduate assistants. 
Additional application information can be found in the Mullennix Bridge Gallery Prospectus
SCHEDULE OF SELECTION:
All proposals are due by December 21st each year and final selected proposals will be announced by mid January of the following year. Applicants may choose to submit proposals for two run dates, option 1: February-May (Spring), Option 2: June-August (Summer). Proposals for both Spring and Summer are due on the same date.
Proposals for the Mullennix Bridge Gallery will be evaluated by the Director of the University Art Museum and the Academic Department Head from the Department of Art.