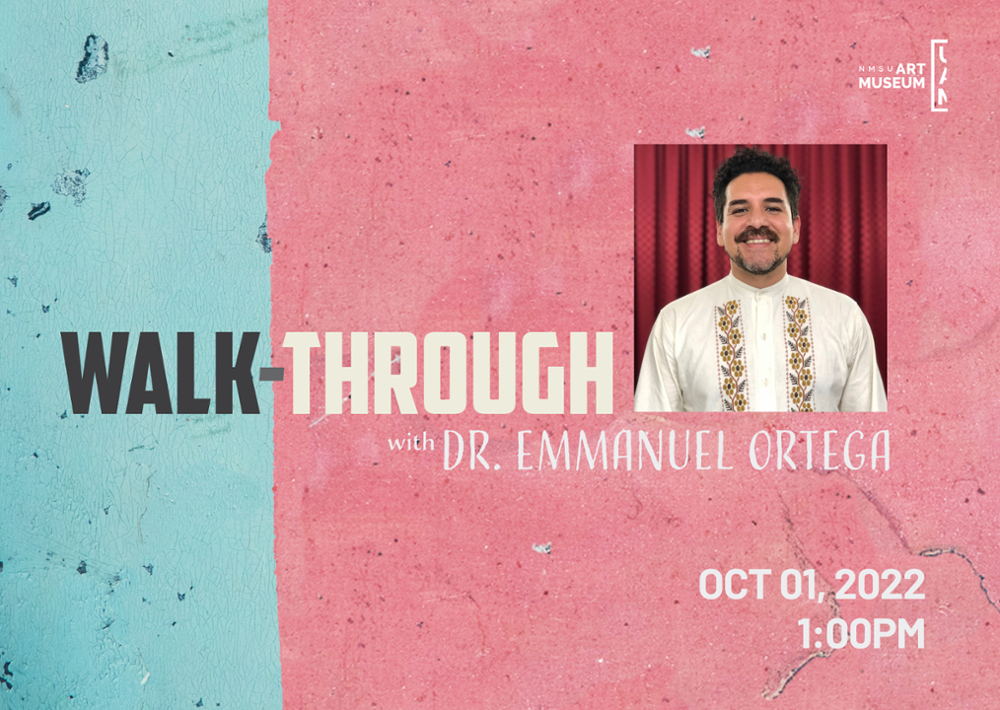 Walk-Through with Dr. Emmanuel Ortega
October 1, 2022; 1pm: 

Join exhibition curator Dr. Emmanuel Ortega, Marilynn Thoma Scholar and Assistant Professor in Art of the Spanish Americas at the University of Illinois at Chicago, for a walk-through of ContemporaryEx-Votos: Devotion Beyond Medium. Ortega will discuss themes present in the NMSU retablo Collection, commissioning artists for this exhibition, and his collaborative curatorial approach.
---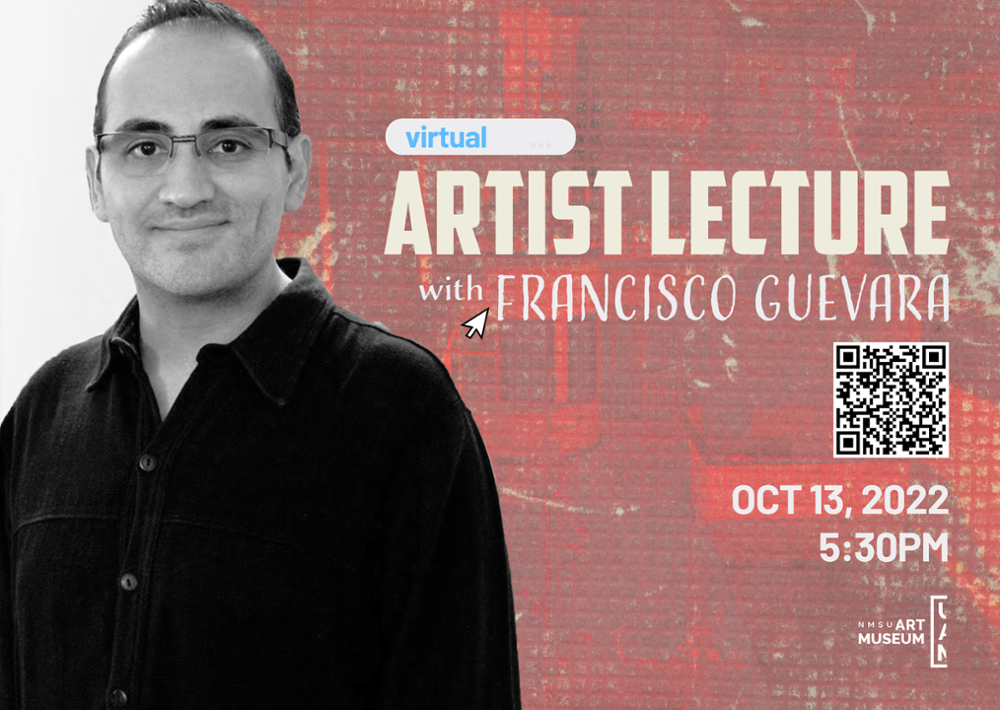 Artist Lecture with Francisco Guevara
October 13, 2022; 5:30pm: 
https://nmsu.zoom.us/meeting/register/tJwrdu-sqDgpGdFDfNrqldgSEVC1YABp2Sjb
Exhibition artist Francisco Guevara will participate in a virtual lecture to discuss his artistic practice as well as his work with the Arquetopia Foundation, an international nonprofit arts and cultural foundation and residency program. He'll discuss his research of NMSU's ex-voto collection and outline connections to his ongoing mission to anchor art practices in local knowledge and critical academic perspectives.
---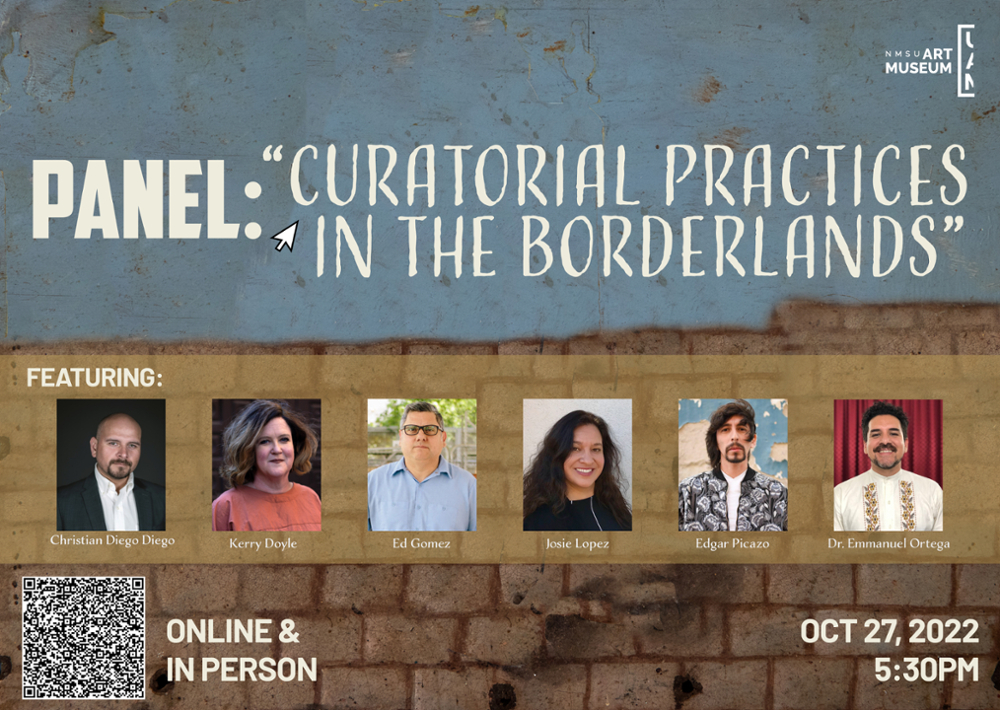 Panel: "Curatorial Practices in the Borderlands"
October 27, 2022; 5:30pm: 
https://nmsu.zoom.us/webinar/register/WN_XXlK7UjOSyaFj5lhqrQhrg

Panel: "Curatorial Practices in the Borderlands" with Kerry Doyle of the Rubin Center for the Visual Arts at UTEP, Josie Lopez of Albuquerque Museum, Ed Gomez of Mexicali Biennial, Edgar Picazo editor-in-chief of Azul Arena, and Christian Diego Diego of Museo de Arte de Ciudad Juárez.
Moderated by Dr. Emmanuel Ortega, a prestigious panel of arts facilitators and curators will discuss their approaches to curating, exhibiting, and writing about the land and artistic practices specific to the borderlands region
---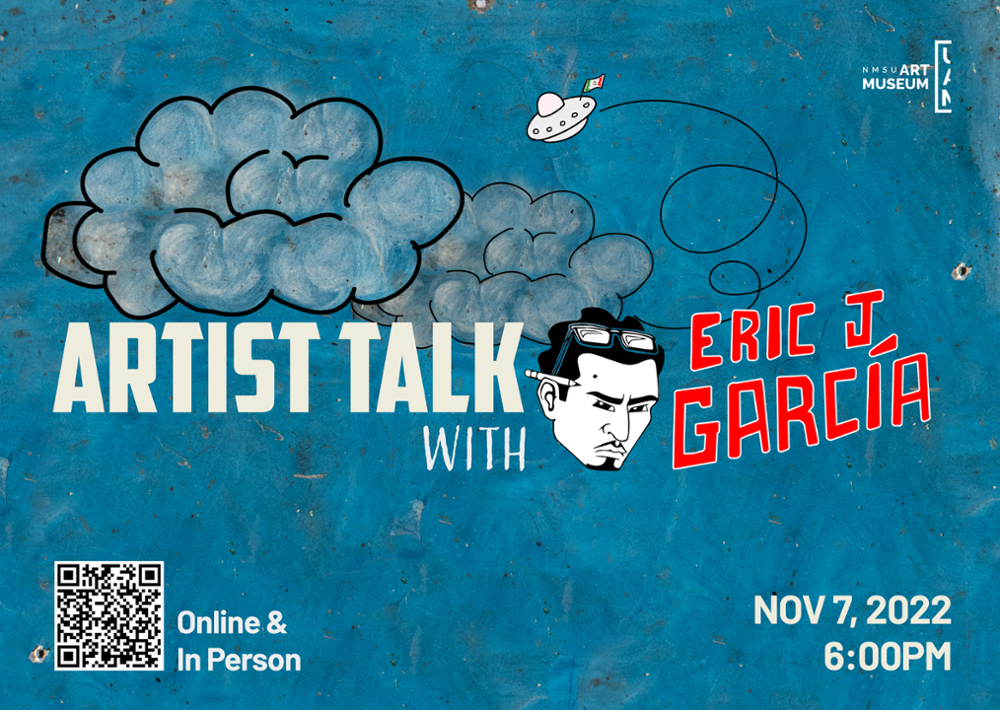 Artist talk with Eric J. Garcia, in partnership with NMSU's Visiting Artist and Scholar Series Online/Offline 
November 7, 2022; 6:00pm:
https://nmsu.zoom.us/meeting/register/tJIld-uvqj0rH9VnelXLeQY0aLBETyn0P7E8
Exhibition artist Eric J. Garcia will discuss research and new work from his time with the Roswell Artist-in-Residence program. He interrogates the language of the U.S. immigration system, specifically the term "alien," and invading colonial powers to the Americas. The graphic style of his politically-charged work challenges viewers to question sources of power and the whitewashing of history.
---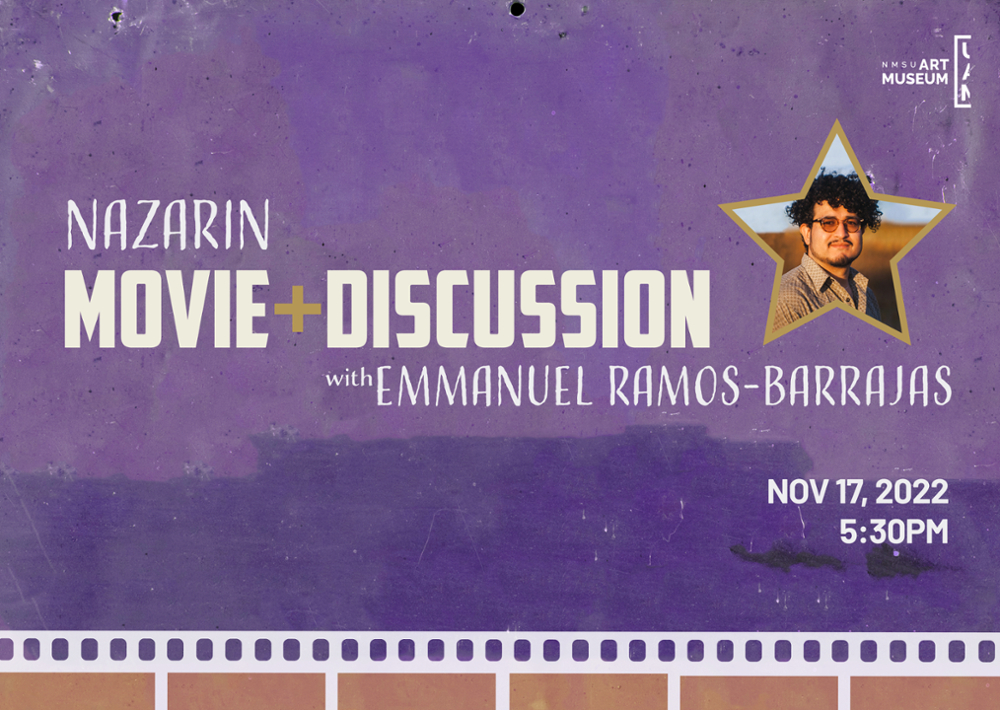 Nazarin Movie and Discussion
November 17, 2022; 5:30pm

Screening of Luis Buñuel's 1959 film Nazarín, followed by a discussion with Emmanuel Ramos-Barrajas of Borderless Cultures. Borderless Cultures is an ongoing collaboration with filmmakers and scholars to create opportunities for entertainment, education, and the critical dissection of the racialization of Latinx peoples in film.
---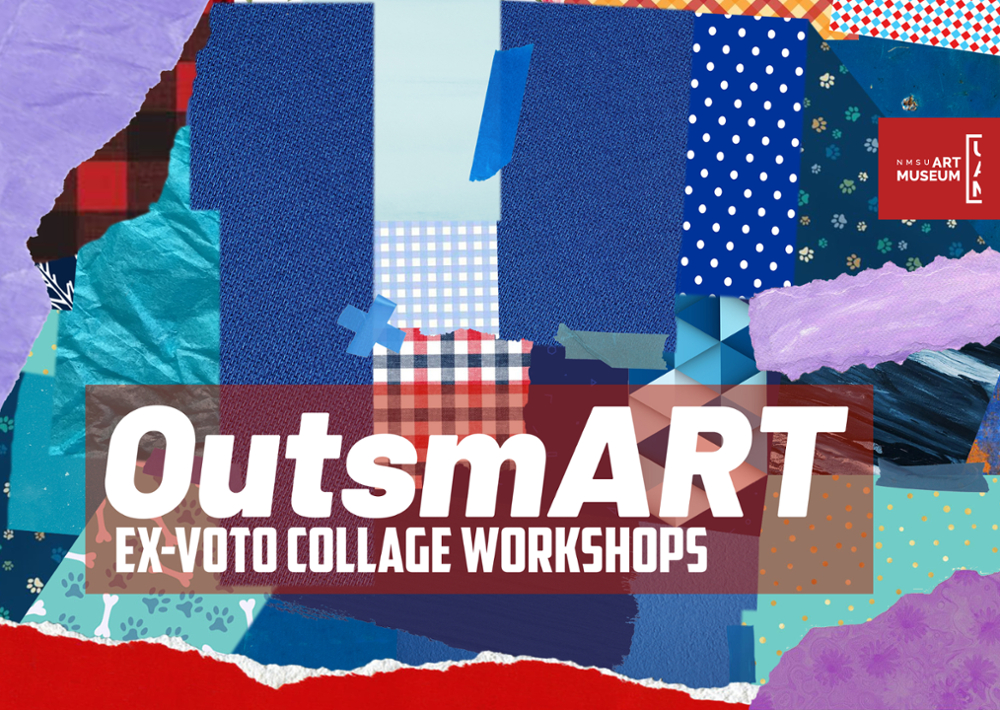 OutsmART Ex-Voto Collage Workshops
October 22, November 5, November 19, 2022
NMSU Art Museum invites students ages K-12 to participate in three art-making workshops related to the current exhibition, Contemporary Ex-Votos: Devotion Beyond Medium. Students will learn about historic ex-votos, contemporary Latinx artists, and important themes of the exhibition. They will be invited to make personal ex-votos, learning to use collage skills and various techniques along the way. Participation in all three workshops is not required but recommended, since each workshop will build on the skills learned in the previous workshop. While classes will be geared towards K-12 participants, all ages and experience levels are encouraged to attend.  Parents and guardians are invited to attend.
VOCABULARY:
Ex-voto: A painting of spiritual images made to give thanks for a miracle received. Typically, they are narrative images that show the personal story of how the miracle happened.
Collage:
 a technique of making art where materials from different sources (magazine clippings, ribbons, paint, tissue paper, text, or photos) are glued together to create a new whole.
---