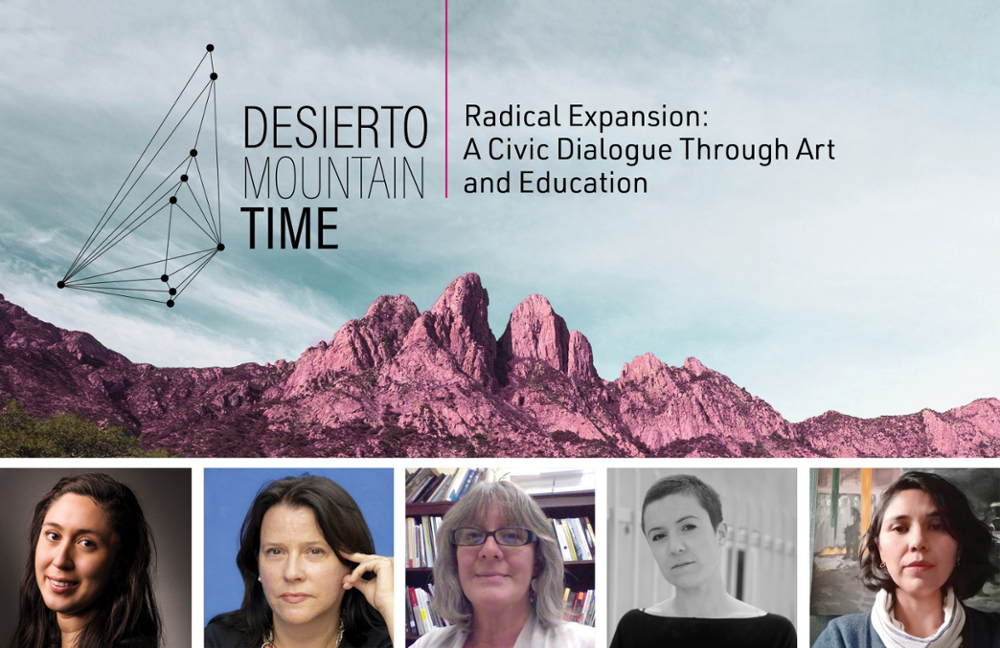 Radical Expansion: A Civic Dialogue Through Art and Education
April 2nd, 2023; 4:00 pm - 5:30 pm
Location: SITE Santa Fe in-person & live-streamed

Register here
Join us for a panel discussion on the radical expansion of civic dialogue in contemporary art and community-based education, featuring Desierto Mountain Time partners and regional artists and educators Jamie Blosser, Bianca Castillero, Viola Arduini, Jessie Ryker-Crawford (White Earth Chippewa), PhD, and Daisy Quezada, moderated by Matthew Contos, SITE Santa Fe Director of Creativity and Learning.
More information at DesiertoMountainTime.org.
---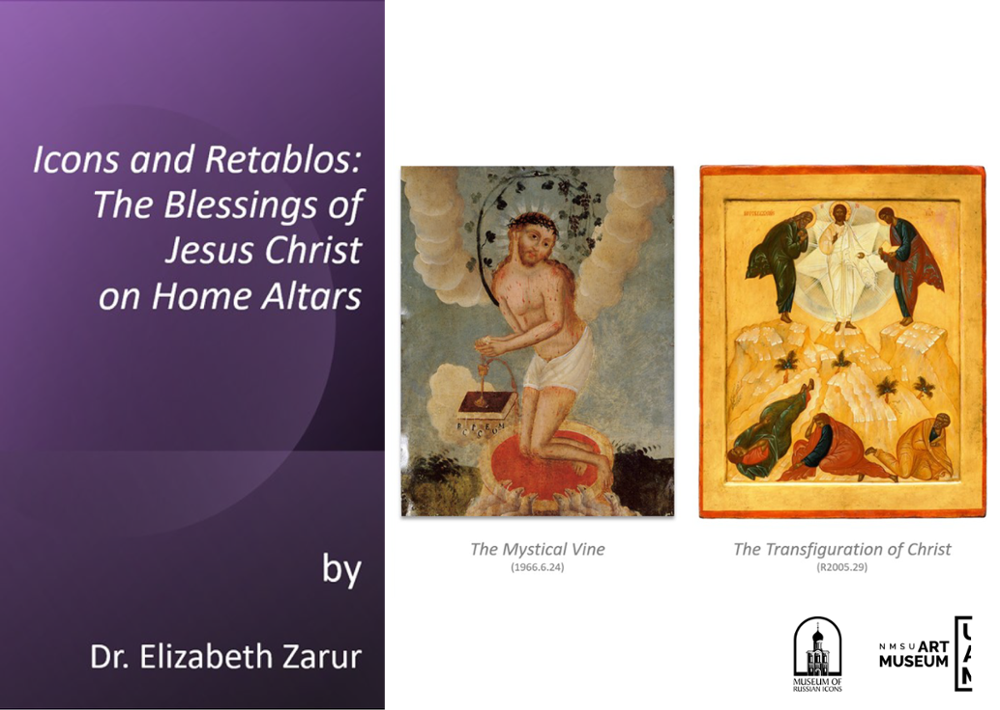 Retablos and Icons: The Blessings of Jesus Christ on Home Altars with Dr. Elizabeth Zarur
April 11th, 2023; 5:30pm-6:30pm
HSS Annex 101
Dr. Elizabeth Zarur, guest curator for collaborative exhibitions between the Museum of Russian Icons and the University Art Museum at New Mexico State University, will be joining us to discuss Mexican retablos and Russian icons. She will talk about their styles, themes, materials, techniques, and iconographies. Dr. Zarur will share a brief history of icons, retablos, and the political situations in Russia and Mexico that led to the propagation of these religious objects in home altars. Her curated exhibition, Icons & Retablos: The Blessings of Christ on Home Altars in the Margie and Bobby Rankin Retablo Gallery will be open late for viewing prior to the presentation.

Click here for directions from the University Art Museum to HSS Annex
---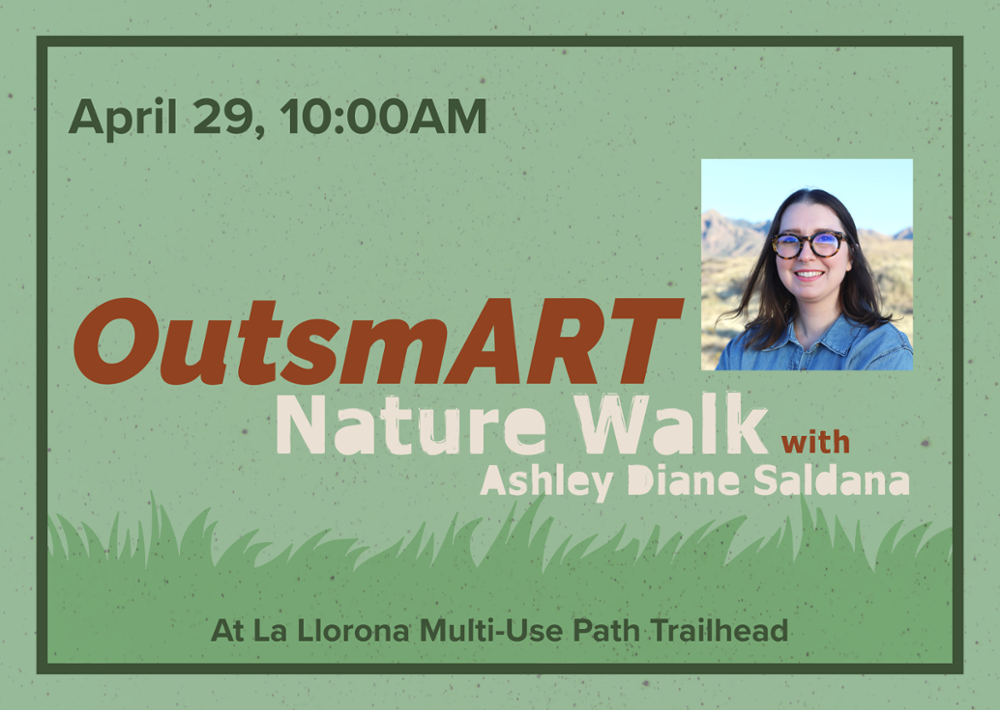 OutsmART: Nature Walk with Ashley Diane Saldana
April 29th, 2023; 10:00-11:30 am
Where: La Llorona Multi-Use Path Trailhead
Intersection of Calle del Norte and River Levee Rd, Las Cruces, NM 88005
In this workshop, artist Ashley Diane Saldana will take us on a nature walk and practice creative field writing and sketching. Walking in nature allows us to be more observant, curious and attuned to our senses while noticing the smaller details of the world around us. Saldana, will share more about her art making practice followed by a short, guided walk and journaling along the Rio Grande. (Sketchbooks and drawing materials will be provided but you are welcome to bring your own. Please bring water and wear comfortable shoes.)
Saldana's work will be on display in the University Art Museum's, "Echoes of an Empty Space: MFA Thesis Exhibition" from April 28th until May 20th. 

Read more about OutsmART events on our OutsmART page 

---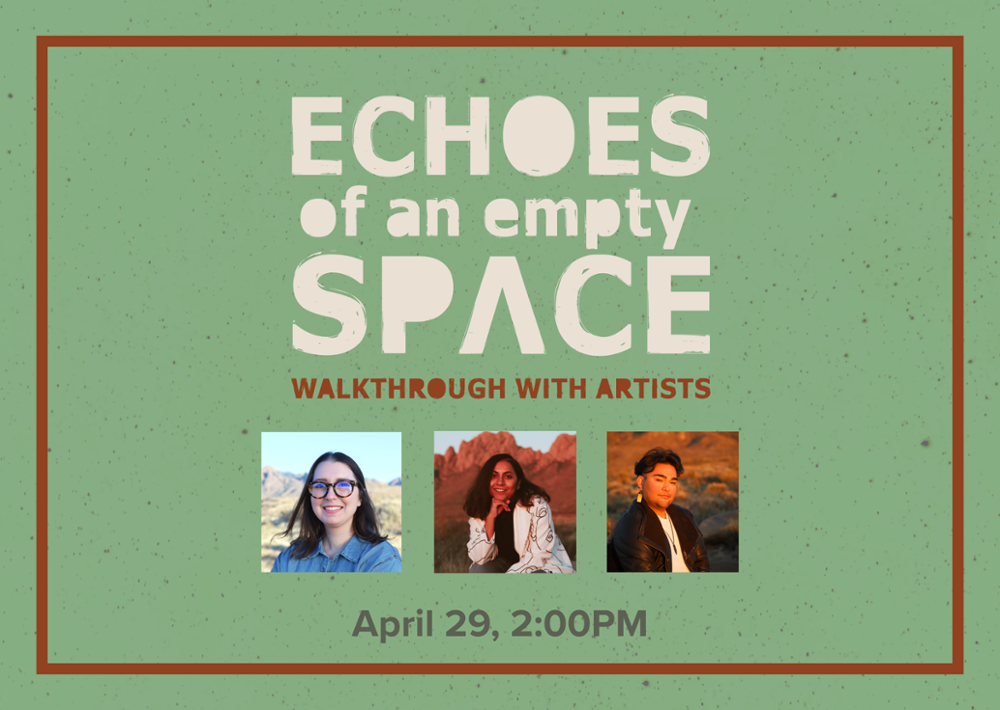 Echoes of an Empty Space Walkthrough with Artists
April 29th, 2023; 2:00pm-3:00pm
Join MFA candidates Ashley Diane Saldana, Yashoda Latkar, and Gus as they share the inspiration behind their thesis exhibition Echoes of an Empty Space. Each will take time to share about their individual work and the collaboration process it took to curate the joint exhibition.
---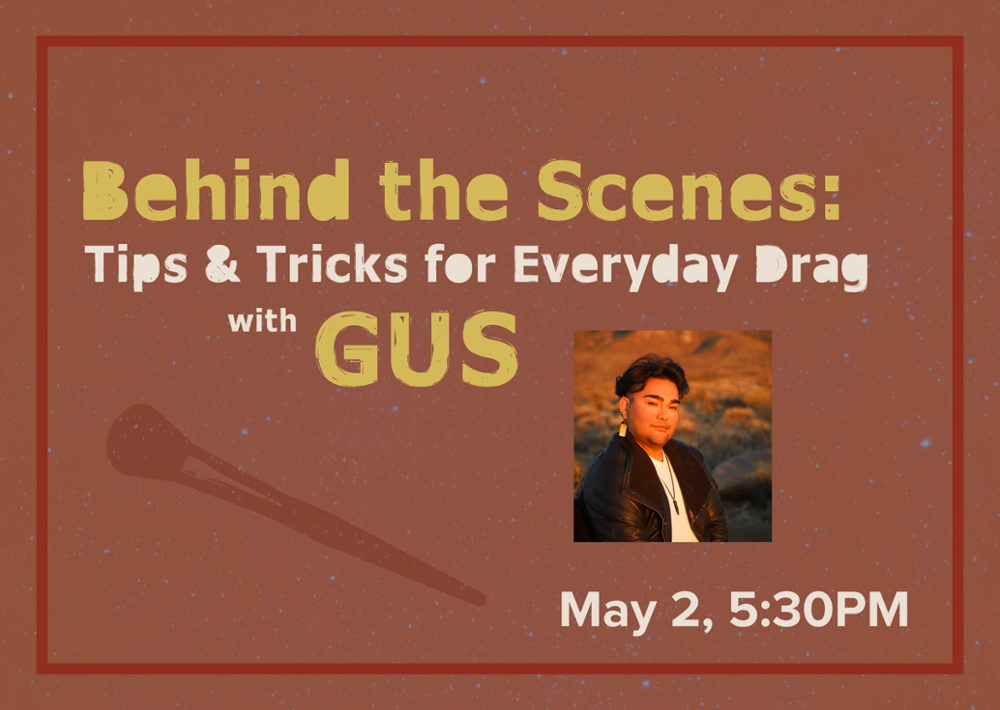 Behind the Scenes: Tips & Tricks for Everyday Drag
May 2nd, 2023; 5:30pm-7:00 pm
Location: Bleachers
Come by and enjoy a night of tips and tricks for getting into drag, whether for going to church or into the town. As RuPaul Charles says, "You are Born Naked, and the Rest is Drag." Artist Gus will provide makeup advice and a behind the scene glimpse of the process of creating their artwork; all while Gus paints their mug into drag. Come engage with the artist and simultaneously receive an intimate look into Gus' artistic processes.
Gus' work will be on display in the University Art Museum's, "Echoes of an Empty Space: MFA Thesis Exhibition" from April 28th until May 20th. 
---