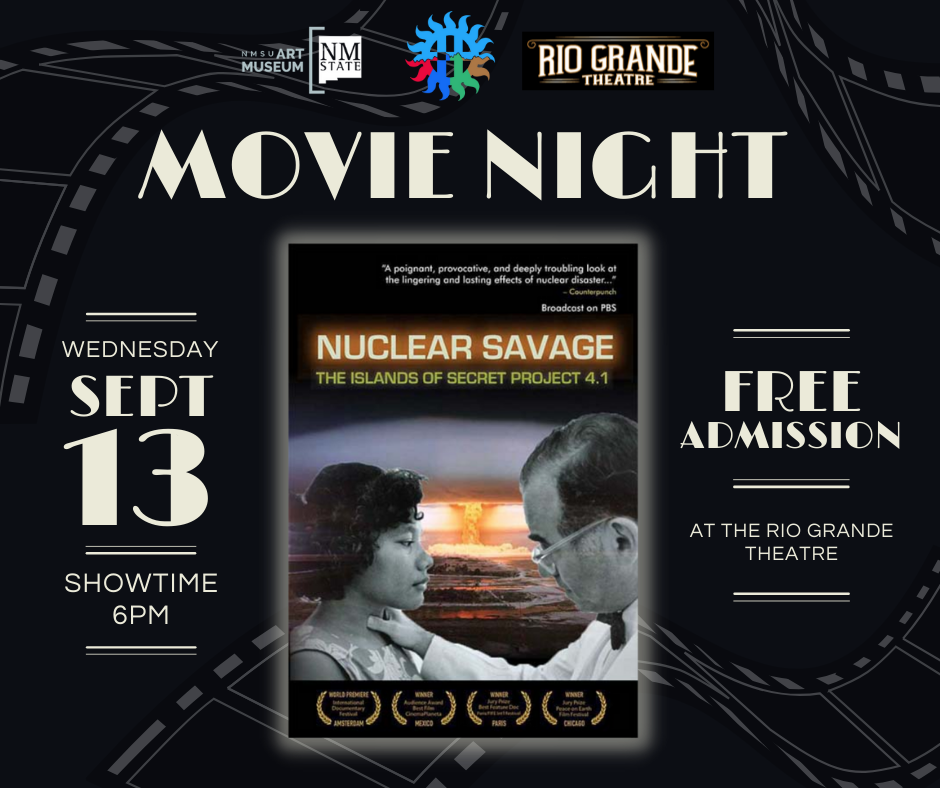 Screening of Nuclear Savage: The Islands of Secret Project 4.1
Wednesday, September 13th 2023, 6:00-7:30pm
Rio Grande Theatre in downtown Las Cruces
211 N Main St, Las Cruces, NM 88001
Screened in conjunction with Cara Despain's Specter and Branigan Cultural Center's juried show Trinity: Legacies of Nuclear Testing, the film Nuclear Savage (2011, 87 minutes) is an intimate ethnographic portrait of Pacific Islanders struggling for dignity and survival after decades of intentional radiation poisoning at the hands of the U.S. government. Radioactive coconuts, leaking nuclear waste repositories, and densely populated slums, were the result of 67 nuclear tests conducted by the U.S. government in the 1950s. Relying on declassified documents, devastating survivor testimony, and archival footage, documentary filmmaker and activist Adam Jonas Horowitz reveals how the U.S. government devastated an entire population to observe the effects of nuclear fallout on human beings with devastating results.
---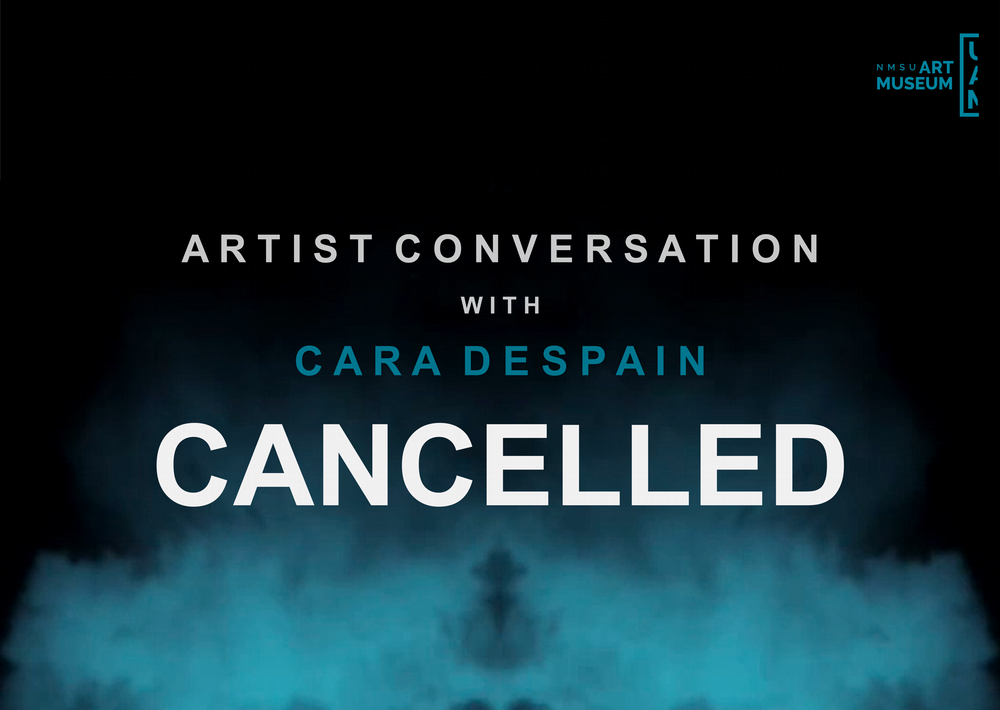 Cancelled: Artist Conversation with Cara Despain
Thursday, September 14th 2023; 5:30-6:30pm
Zane Bennett Collection Study Room (RM 106) in Devasthali Hall
Due to unforeseen circumstances our Artist Conversation with Cara Despain, originally scheduled on Thursday, September 14, has been cancelled. Please make sure to come and see Cara's exhibition Specter New Mexico before it closes on September 16th, and check out our first talk with Cara from our panel of artists and authors who have influenced the conversation around nuclear weapons testing and production in the Southwest. 
---