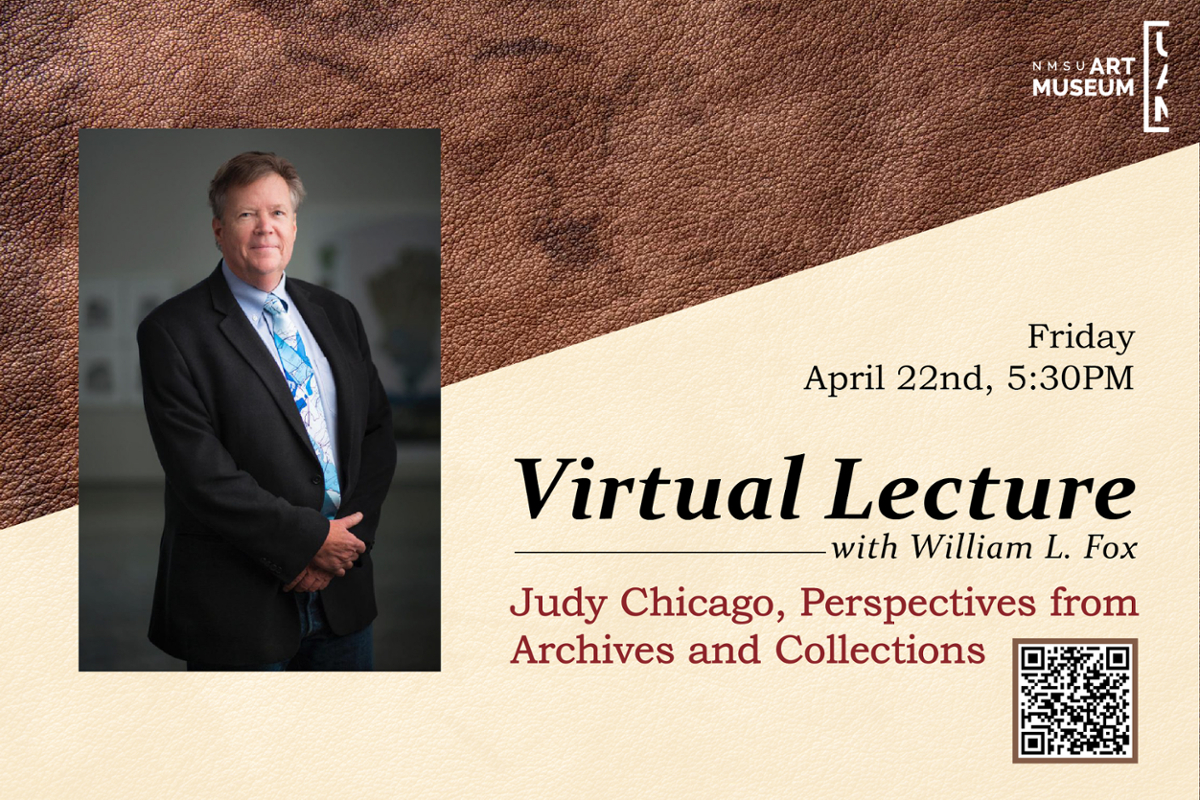 Virtual Lecture - Judy Chicago, Perspectives from Archives and Collections
Friday, April 22nd, 5:30PM
Located on Zoom
This lecture, presented by William L. Fox, Director of the Center for Art + Environment at the Nevada Museum of Art will focus on the Nevada Museum of Art's collection of Judy Chicago artworks, and the importance of institutional collections and archives for documenting and preserving artwork, resources, and historical information related to artists. 
William L. Fox, Director of the Center for Art + Environment at the Nevada Museum of Art in Reno, Nevada, has variously been called an art critic, science writer, and cultural geographer.  He has published sixteen books on cognition, art, and landscape and has researched and written books set in the Antarctic, the Arctic, the Himalaya, and the deserts of Chile, Australia, and the United States. His most recent book is Michael Heizer: The Once and Future Monuments.
Register for Zoom here https://nmsu.zoom.us/webinar/register/WN_l6F9utrkRbqXOD0yEpVrAA
---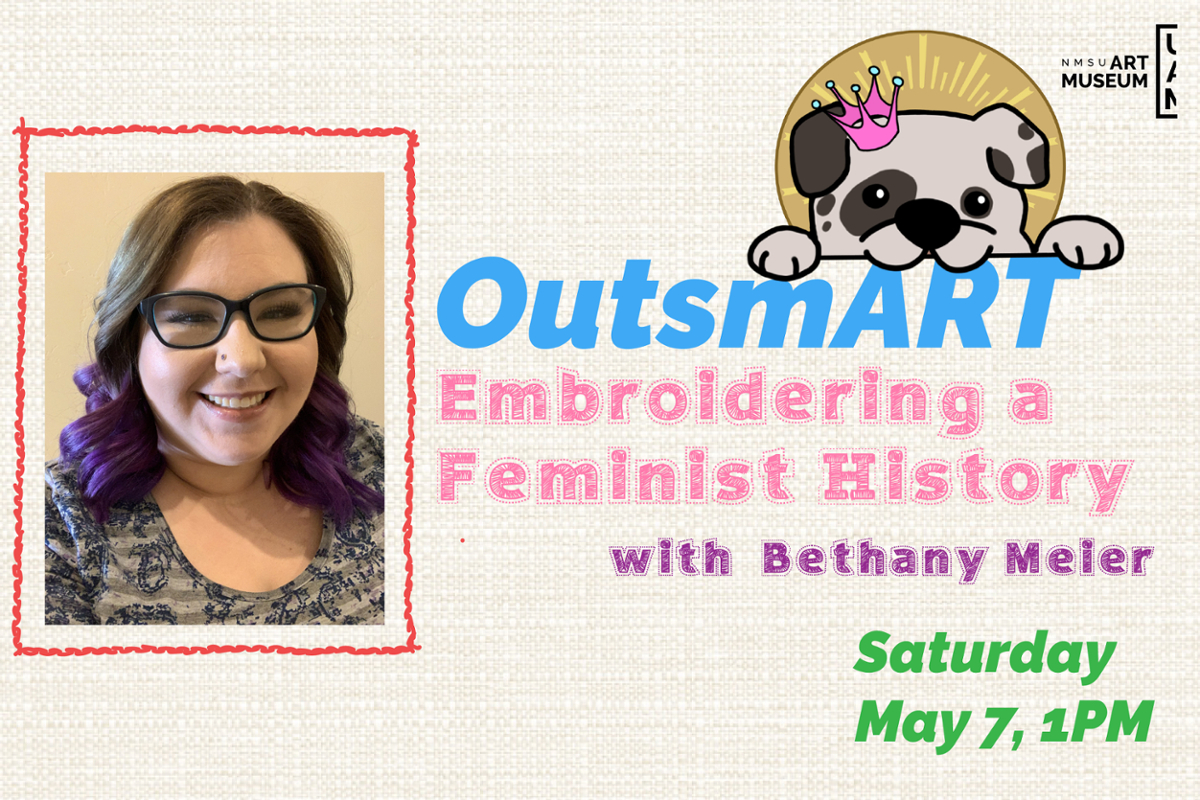 OutsmART Event- Embroidering a Feminist History
Saturday May 7th, 1:00pm 
Located at the UAM, with a digital option available for participation from home.
This OutsmART event will be led by Las Cruces based embroidery artist, Bethany Meier from Queer and Crafty Creations. Meier will lead students through a workshop to create their own embroidery artwork that symbolizes and reflects on important women in their lives. This workshop will include age-appropriate options for children, and will end with participants able to take their original artworks home with them! A digital version of the option will be available at the UAM's website, and we encourage anyone who participates from home to post or send a photo of their artwork and tag the UAM. 
Bethany Meier-Evans is a local art vendor and the owner of Queer and Crafty Creations. She started embroidering as a pandemic hobby in the spring of 2020 and loved it so much that she has turned it into a successful small business! When Bethany is not making embroidered art or hanging out at local art shows, she enjoys spending time with her spouse and their pets! As someone who is passionate about women's rights, Bethany is excited to have an opportunity to connect women's history with her love of embroidery! You can find her on Facebook, Instagram, and Etsy @QueerandCraftyCreations!