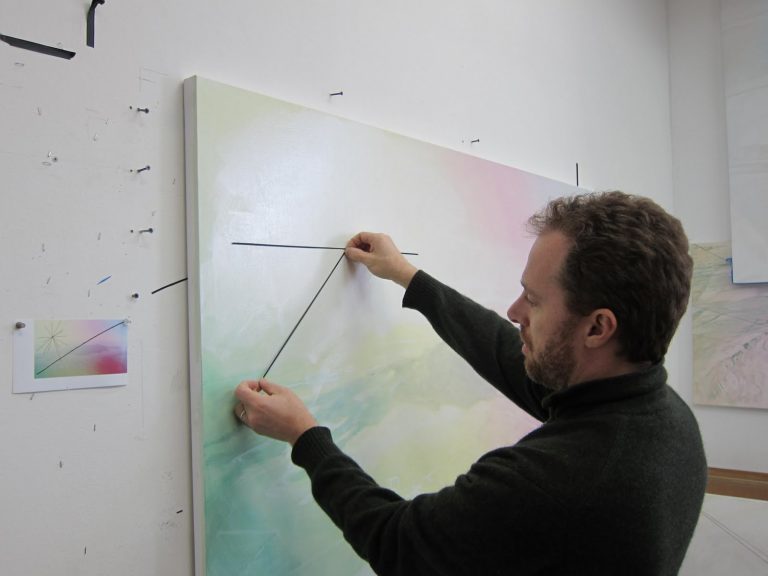 Eric
LoPresti
: Superbloom and Trinity Site Visit
Hardman and Jacobs Undergraduate Learning Center RM 125, 5:30pm
Eric
LoPresti
 will be in Las Cruces October 8-10, as part of his visit to the 
Trinity Site
 on October 7 and in preparation for his Fall of 2018 exhibition, 
Superbloom,
 in the University Art Gallery.
Since 2010 nearly all of 
Eric
's representational and abstract paintings have tackled the complicated effects the cold war and nuclear testing has had on the American landscape. In his upcoming (September 2018) exhibition in the University Art Gallery, he will reference and explore the nuclear testing sites in Nevada and New Mexico, indigenous desert flowers, and the harmonizing Japanese practice of aikido. "Sited a mere 97 miles from Trinity, location of the first atomic bomb, the exhibition will outline an expansive framework within which viewers can meditate on two increasingly relevant antipodes of human experience: the quest for aesthetic expression, and the threat of global apocalypse." 
LoPresti
's is a NYC-based artist who grew up near the Hanford site, where the US manufactured plutonium for the Nagasaki atomic bomb. In 
Superbloom
, he explores this complex relationship through large paintings, a two-channel video and a sequence of performances incorporating local martial artists. Although the works of 
Superbloom 
works span different mediums, they are united by a common impulse to employ formal aesthetic practices (painting, martial arts sparring) to frame the inconceivably large and terrifying problem of nuclear weapons within a continued reference to the natural beauty of the regional landscape. More information regarding this exhibition coming soon.