2021-2022 Visiting Artist and Scholar Lecture Series
Sponsored by the
NMSU Department of Art
and paid for by the Lilian Steinman Visiting Artist Fund:
Upcoming Artist:
---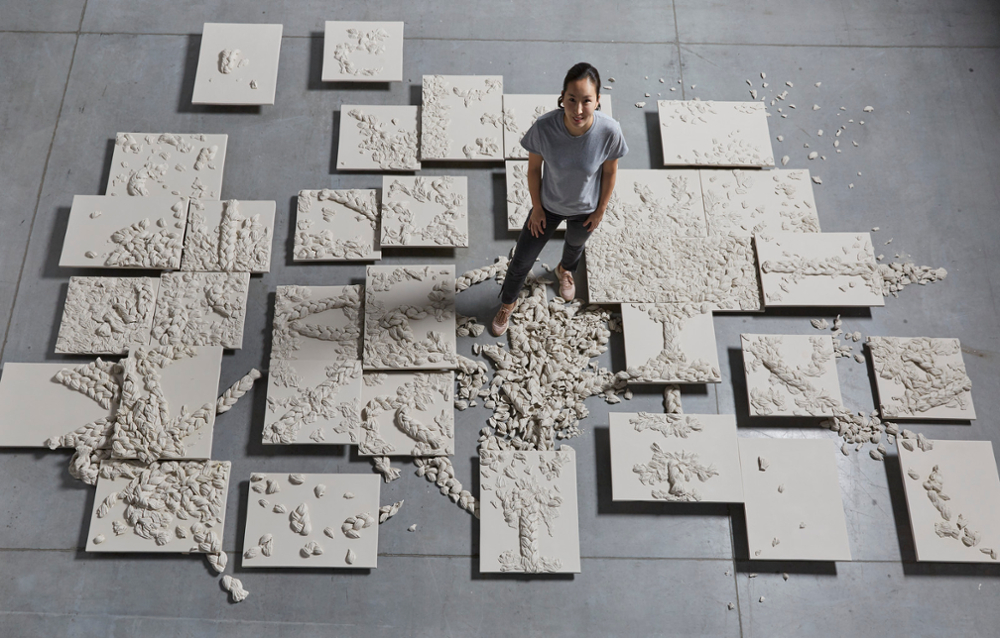 Lecture on 6PM, Tuesday, April 4, 2023
Location: NMSU HSS Room 101A
Born in Seoul, Korea, in 1986, Yuni Kim Lang received a MFA from Cranbrook Academy of Art and a BFA from Parsons School of Design. Lang is a Michigan-based visual artist who creates sculptures, photographs and wearable art that explores themes of weight, mass, accumulation, hair and cultural identity. She creates sculptures out of rope and synthetic materials where it transcends its materiality and become bodily. She is fascinated by what people give power and meaning to, along with our obsession with adornment.
In 2020, Lang took a year off in Korea to revisit her Motherland. She attended a Traditional Knotting Master of Skills School to study about Korean traditional knots. Lang had a two-person show at the Curfman gallery at the Colorado State University. She has had solo exhibitions at the Frost Art Museum in Miami, Florida and with Sienna Gallery in Lenox, Massachusetts. She has shown at the Kohler Art Center, Sheboygan, WI, Collective 2 Design Art Fair in New York, NY, and internationally as well. Galerie Marzee, Nijmegen, The Netherlands. Lang will be at John Michael Kohler Arts Center for the Arts/Industry Residency in 2018. She has done a residency at Red Gate Gallery, Beijing, China and received a Merit-based Scholarship for her Residency at the Vermont Studio Center, Johnson, Vermont.
https://www.yunikimlang.com/