2021-2022 Visiting Artist and Scholar Lecture Series
Sponsored by the NMSU Department of Art and paid for by the Lilian Steinman Visiting Artist Fund:

Upcoming Artist:
---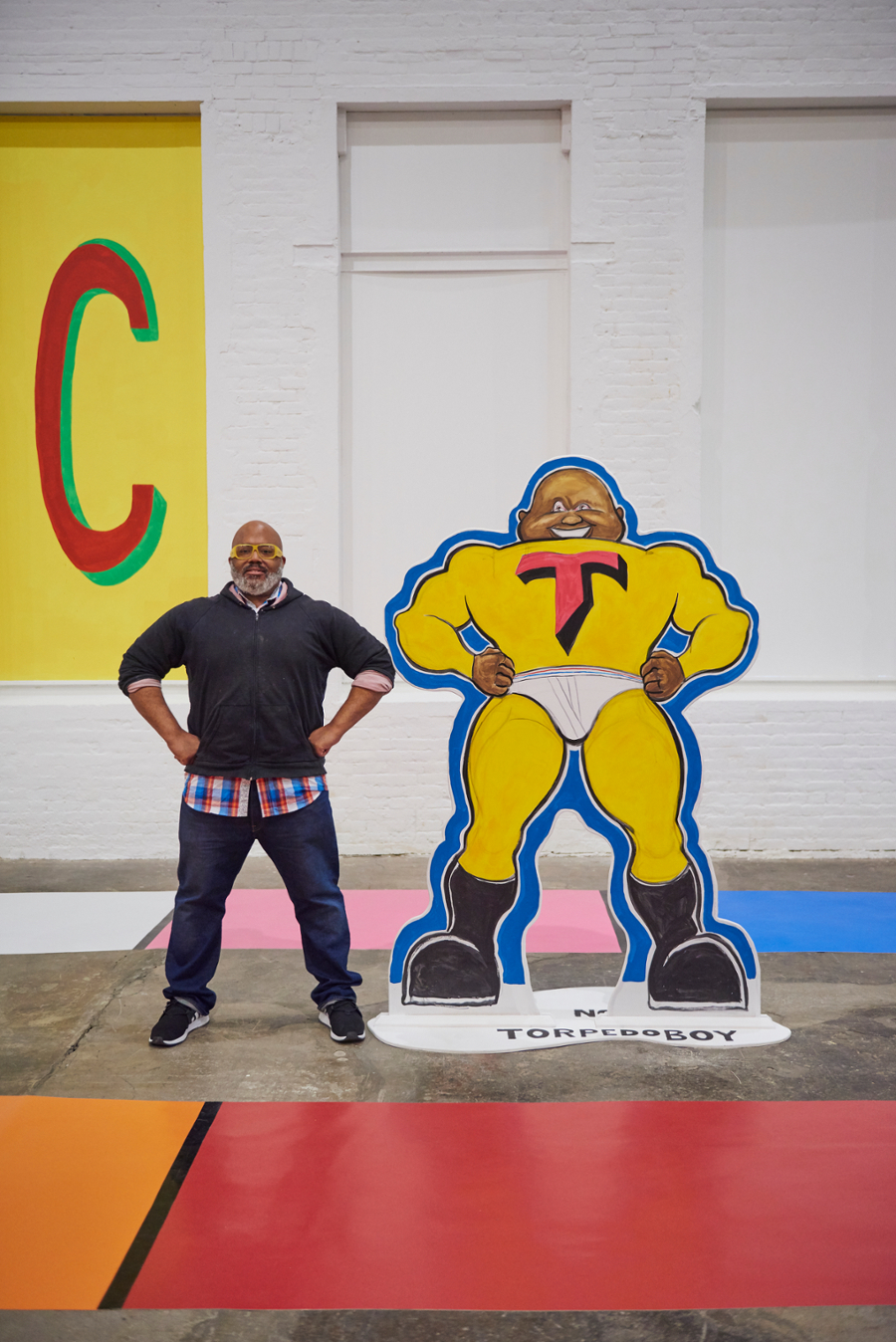 Artist Lecture(Virtural): Trenton Doyle Hancock
6PM, Thursday, September 15, 2022
Location: On ZOOM
https://nmsu.zoom.us/meeting/register/tJwrd-GvqzsuGdOkqwT0308_ZEg7cbfFYAai
(*registration required)
Trenton Doyle Hancock uses prints, drawings, collaged-felt paintings, and site-specific installations, to tell fantastical narrative mythologies. Partly fictional, partly autobiographical, Hancock draws from personal experience, art historical canons, comics and superheroes, and pop culture references, resulting in a complex cast of characters and plots addressing universal concepts of light and dark, good and evil, and the grey territory between. 
Hancock was born in Oklahoma City (1974) and raised in Paris, Texas. He earned his BFA from Texas A&M University and his MFA from the Tyler School of Art at Temple University, Philadelphia. Exhibition highlights include the 2000 and 2002 Whitney Biennial exhibitions, Mind of the Mound: Critical Mass at MASS MoCA (North Adams, MA, 2019), and Contemporary Focus: Trenton Doyle Hancock at the Menil Collection (Houston, TX, 2019). Hancock's work is in the permanent collections of several museums, including: MoMA, NY; Whitney Museum, NY; The Met, NY; SFMOMA, CA; Detroit Institute of Arts, MI; and MFA Houston, TX. Hancock lives and works in Houston, Texas.
https://www.jamescohan.com/artists/trenton-doyle-hancock