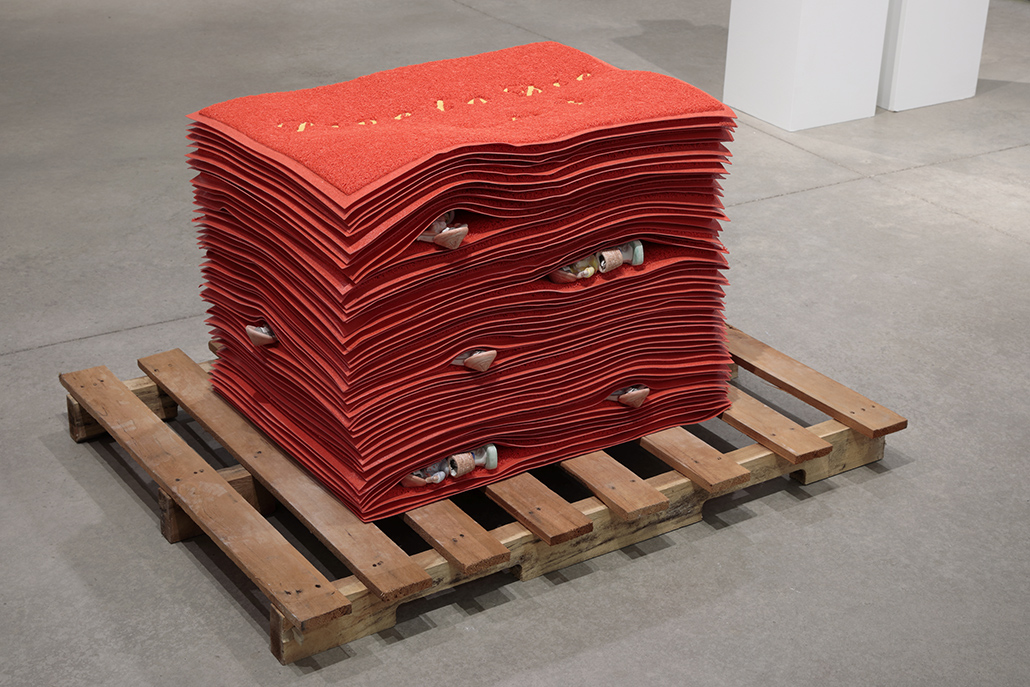 Jennifer Ling Datchuk is an artist born in Warren, Ohio and raised in Brooklyn, New York.  Her work is an exploration of her layered identity – as a woman, a Chinese woman, as an "American," as a third culture kid. Trained in ceramics, Datchuk works with porcelain and other materials often associated with traditional women's work, such as textiles and hair, to discuss fragility, beauty, femininity, intersectionality, identity, and personal history. 
Datchuk holds an MFA in Artisanry from the University of Massachusetts Dartmouth and a BFA in Crafts from Kent State University. She is an Assistant Professor of art at Texas State University and lives and maintains a studio practice in San Antonio, Texas. She has received grants from the Artist Foundation of San Antonio, travel grant from Artpace, and the Linda Lighton International Artist Exchange Program to research the global migrations of porcelain and blue and white pattern decoration. She was awarded a residency through the Blue Star Contemporary Art Museum to conduct her studio practice at the Künstlerhaus Bethanien in Berlin, Germany and has participated in residencies at the Pottery Workshop in Jingdezhen, China, Vermont Studio Center, European Ceramic Work Center in the Netherlands and Artpace in San Antonio, Texas.  In 2017, she received the Emerging Voices award from the American Craft Council and in 2020 was named a United States Artist Fellow in Craft. 
Artist Lecture: Jennifer Ling Datchuk
Live & On Zoom, 6PM Monday, October 25, 2021
NMSU HSS Room 101A or sign up for Zoom by clicking here.