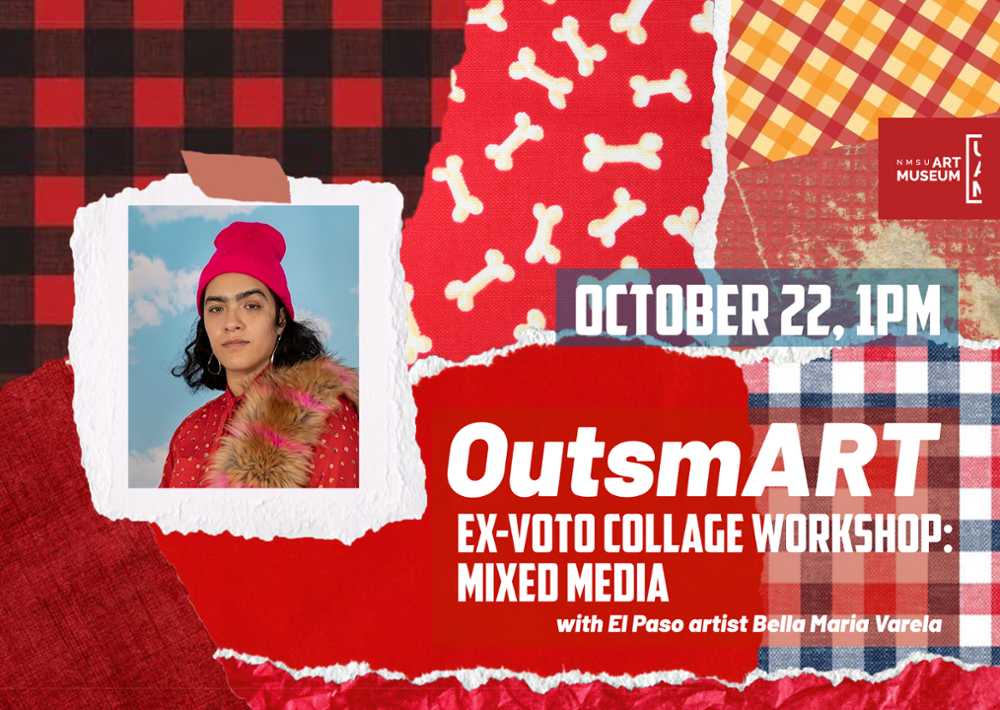 Ex-Voto Collage Workshop: Mixed Media
10/22/22 — Sat, Oct. 22, 2022 1PM 
DESCRIPTION
In this workshop, students will make personal ex-votos. Working with craft materials, magazine clippings, and photos, students will cut and paste to make a collaged ex-voto expressing gratitude for something they are thankful to have in their lives. The final result will be a physical collage that will be showcased in the museum's Mullenix Gallery. 
ADVANCE INSTRUCTIONS
Spend some time thinking about someone or something you are grateful to have in your life. Bring an image from home that reminds you of that person or thing; one that you don't mind cutting up. 
MATERIALS
Construction paper

Thick white/light colored craft paper (for mounting final image)

Thin metal craft sheet/paper

Transparencies

Tissue paper 

Magazines

Printed Ex-Votos Retablos from Collection

Colored pencils 

Crayons / Oil Pastels

Permanent markers

Scissors 

Craft Glue 

Foam brushes (for glue) 

Access to printer
HOW WE WILL MAKE OUR EX-VOTOS
Rip, Cut, and shred paper/images (what do each of those signify?)

Layer images (to create meaning) 

Paste/glue (how to build texture)