Curated by Jessica Hankey and Erin Colleen Johnson
Concurrent with Currents: New Media/New Mexico

May 26 – July 16, 2016
Friends Preview: Wednesday, May 25, 6 PM
Opening: Thursday, May 26, 5-7 PM in the UAG
An Ocean Trapped Behind a Wall presents works in film and video by emerging and established artists whose projects share a preoccupation with the limits of historical and personal certainty. Together, these works highlight the instability of representation in an age marked by an unprecedented proliferation of images. The exhibition features work by Rebecca Baron, Patty Chang, Mariah Garnett, Dor Guez, Jessica Hankey, Maj Hasager, Jonn Herschend, Vishal Jugdeo, Erin Colleen Johnson, David Kelley, and José Carlos Teixeira.
The works in An Ocean Trapped Behind a Wall use theatricality to create a space for reflection, abstraction and play. Drawing from cinematic tropes ranging from memoir and documentary to narrative filmmaking, these works often expose the architecture of their storytelling or the scene "behind the scene." The effect is not a demystification of the work of art so much as a revelation of its complex relationship to the world it depicts.
The title An Ocean Trapped Behind a Wall is inspired by participating artist Vishal Jugdeo's experimental ethnography A Shaky Picture Has No Weight. Jugdeo's piece begins with an anxious voiceover describing a vast ocean behind a low wall which can be apprehended as a presence before it is seen. An elegiac vision is created for viewers who are left in a dark space looking into an expanse without an image, a black screen. This poetic introduction to Jugdeo's piece gestures at what cannot be fully represented even while we sense its existence, whether it's the unconscious, historical "truth," or the reality of subjective experience. Jugdeo's work, like many of those presented in An Ocean, evokes another boundary – the imaginary line between the staged work of fiction and the reality of the audience, known in theater as the fourth wall.
Rebecca Baron (b. Baltimore, MD) is known for her essay films concerned with the construction of history, with a particular interest in still photography and its relationship to the moving image. Her work has screened widely at international film festivals and media venues including Documenta 12, New York Film Festival, Anthology Film Archive, Toronto Film Festival, London Film Festival, Pacific Film Archive, Flaherty Film Seminar and the Whitney Museum of American Art. She is the recipient of a 2002 Guggenheim Fellowship and a 2007 Fellowship at the Radcliffe Institute for Advanced Study.
Patty Chang (b. San Leandro, CA) lives and works in Boston, MA.  Chang received her degree from the University of California, San Diego in 1994. Her work has been exhibited nationwide and internationally at such institutions as the Guggenheim Museum in New York; the New Museum in New York; BAK- basis voor actuele kunst, Utrecht, NL, the Hammer Museum in Los Angeles; Fri-Art Centre d'Art Contemporain Kunsthalle, Fribourg, Switzerland; Chinese Arts Centre, Manchester, England. In 2008 Chang was nominated for the Hugo Boss Prize and in 2009 was named the Guna S. Mundheim Fellow of Visual Arts at the American Academy in Berlin. She is a 2014 recipient of the Guggenheim Fellowship.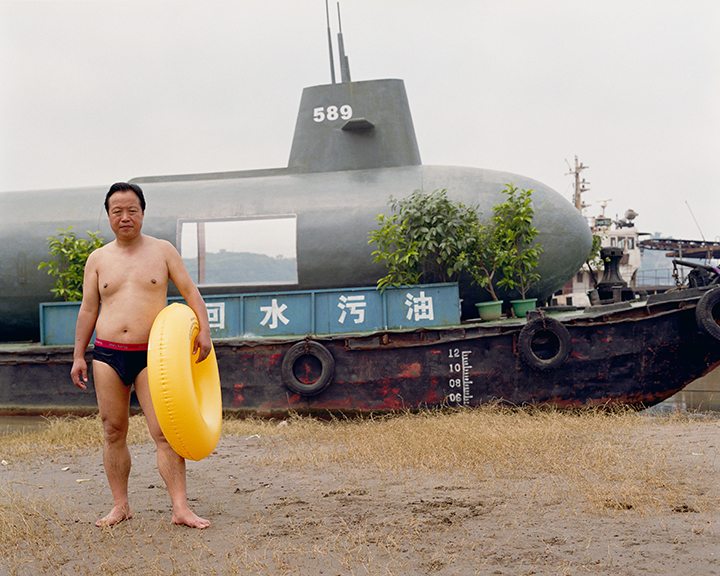 David Kelley (b. Portland, OR) lives and works in Boston, Massachusetts. Kelley's work is research-based, internationally produced video installation and photography. His recent projects have dealt with themes of infrastructure, space, modernization, landscape, the margins of art history, and the instrumentalization of art in real estate development, gentrification and the built environment. His work has been shown at the Museum of Modern Art in New York, the deCordova Museum and Sculpture Park, Commonwealth and Council in Los Angeles, MAAP space in Brisbane Australia, Bank in Shanghai, and Beirut in Cairo Egypt among others. A 2010-11 fellow at the Whitney Museum of American Art Independent Study Program, Kelley received a Master of Fine Art from the University of California, Irvine.  He is an Assistant Professor of Art at Wellesley College in Massachusetts.
Mariah Garnett (b. Portland, ME) mixes documentary, narrative and experimental filmmaking practices to make work that accesses existing people and communities beyond her immediate experience. Using source material that ranges from found text to iconic gay porn stars, Garnett often inserts herself into the films, creating cinematic allegories that codify and locate identity. Garnett holds an MFA from Calarts in Film/Video and a BA from Brown University in American Civilization. Her work has been screened internationally including: REDCAT, White Columns, SF MoMA, Venice Bienniale, Rencontres Internationales (Paris, Madrid, Berlin, Beirut), Midway Contemporary Art, Ann Arbor Film Festival, and Kerstin Engholm Galerie. In 2016 she has her first institutional solo show at the MAC in Belfast, Northern Ireland and her first solo show at a commercial art gallery in Los Angeles at ltd los angeles. In 2014, she was in residence at The Headlands Center for the Arts in Marin, and featured in Made in LA, the Hammer Museum's biennial exhibition. She was awarded the Rema Hort Mann and CCF Emerging artist fellowships in 2014 and 2015.
Dor Guez (b. Jerusalem, Israel) is an artist, a scholar, and the head of the Photography Department at Bezalel Academy of Arts and Design, Jerusalem. His installations combine diverse modes of video and photographic practices. Guez's work raises questions about contemporary art's role in narrating unwritten histories, and re-contextualizing visual and written documents. The artist's cultural heritage, Christian Palestinian and Jewish Tunisian, is reflected in his artistic interest and examination of Arab culture. Guez's work has been the subject of over 25 solo exhibitions worldwide, with his most recent at the Institute of Contemporary Arts in London and The Center for Contemporary Art in Tel Aviv. Past solo exhibitions have been held at The Rose Art Museum in Boston, Artpace, San Antonio, The Mosaic Rooms, Centre for Contemporary Arab Culture, London, The KW Institute for Contemporary Art, Berlin, and Tel Aviv Museum of Art.
Jessica Hankey (b. Los Angeles, CA) is an artist and is currently Director of the Media Literacy Program at Southside Community Center in Ithaca, NY. Her installations employ video and photographic practices to explore the social life of institutions. Her work has been shown nationally and internationally, including recent exhibitions at HERE in NY, NY and CTRL+SHFT in Oakland, CA. She received her MFA from UC Berkeley in 2014 and was a resident at the Skowhegan School of Painting and Sculpture in 2015.
Maj Hasager (b. Randers, Denmark) is a Danish artist currently based in Copenhagen, Denmark. Her work deals with ideas and notions of power structures, identity, memory, construction of history, architecture and how these are interlinked and interpreted culturally, spatially, and through representation. Her artistic approach is research-based and interdisciplinary, working predominantly in text, sound, video and photography. She has exhibited her work internationally both in galleries and in the public realm including Future Movements Liverpool Biennial (2010), Between Here and Somewhere Else, al-Hoash, al-Kahf gallery and Sakakini Cultural Centre, Jerusalem, Bethlehem & Ramallah (2010) The Other Shadow of the City, al-Hoash, Jerusalem (2009); Overgaden Institute for Contemporary Art (2009), Copenhagen; A farewell to postcolonialism – The Third Guangzhou Triennial, China (2008); A Public Affair – Gallery 21, Malmö (2008); LOOP Film festival, Barcelona (2008); EMERGED Space, Glasgow (2007); KargArt festival in Istanbul (2007). She is the recipient of several international residencies, and in 2009 she undertook four residency periods of research, one in Akureyri, Iceland, two at the A M Qattan Foundation, Ramallah and one at The National Workshops for Art, Copenhagen, Denmark. Hasager has been awarded grants in support of her work from the Danish Arts Council, The Danish Arts Foundation, Arab Fund for Arts and Culture, ArtSchool Palestine, Danish Centre for Culture and Development and the Danish Arts Agency.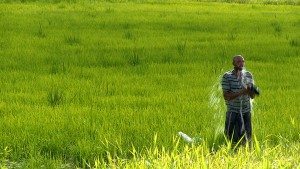 Vishal Jugdeo, A Shaky Picture Has No Weight (still), 2013.
Jonn Herschend (b. Branson, MO) was raised in a Midwestern amusement park.  He is an interdisciplinary artist, filmmaker, and experimental publisher whose work explores fiction, reality, and the narrative structures that we employ as a way to explain the chaos and clutter of our everyday lives. His videos, performances, installations, and photos all incorporate sterile and formally recognizable structures such as PowerPoint presentations, academic lectures, photographic evidence, infomercials, gallery exhibitions, or educational videos.  He uses these structures as a means to investigate the issues of truth and confusion, and allows the messiness of reality to eventually collapse the whole piece. Herschend received an MFA from the University of California Berkeley in 2006 and exhibits nationally and internationally.  He is a winner of three Golden Gate Awards from the San Francisco International Film Festival, and has received two Danish Arts Council Grants, the 2014 SFMOMA SECA award and the Fleishacker Eureka Fellowship.  His last film, Discussion Questions, was included in the 2014 Whitney Biennale and was an official selection of the 2014 Telluride Film Festival.  He is co-founder and co-editor of THE THING Quarterly and is at work on a new feature film.
Erin Colleen Johnson's (b. Tucson, AZ) artistic process diffuses meaning across a network of contingent agents, both inside and outside the arts and utilizes both fictional and historical narratives to examine devices of social connection, possibilities raised by chance encounter, and the act of searching. Johnson received an MFA and Certificate in New Media from The University of California, Berkeley in 2013 and is currently a Visiting Artist in Digital Media at Bowdoin College.
Vishal Jugdeo (b. Regina, Canada) is an artist who lives and works in Los Angeles, interested in productive miscommunications, slips in language and how they can act as structural devices within narrative. The starting point for his recent work has involved traveling to the sites of his colonial history, including India and most recently Guyana, where ancestors emigrated to as indentured laborers during British rule. He has exhibited widely, including exhibitions at Witte De With Center for Contemporary Art (Rotterdam), Hammer Museum, LAXART (both Los Angeles), The Western Front (Vancouver) and the Armory Center for Arts (Pasadena).
José Carlos Teixeira's (b. Porto, Portugal) research-based work involves primarily video, installation, text and photography. Through performative and participatory structures, he examines notions of locational identity, exile and displacement, addressing the limits and overlapping of personal and socio-political territories, physical and psychological spaces.  The relationship with, and the representation of Otherness occupy a central role in his aesthetic and ethic materializations. Teixeira is concerned with generating an encounter and framing the moment without absolute control of the outcome.  He is open to what the situation and the participants might offer, and interested in creating moments where co-authorship might occur.
Teixeira's work has been shown internationally, in venues such as LACE (Los Angeles); Armory Center for the Arts (Pasadena); Residency Unlimited, Museum of the City of New York (NY); Art Interactive (Boston); MOCA (Cleveland); MMOCA (Madison); DAZ (Berlin); Württembergischer Kunstverein (Stuttgart); Recontres Internationales Paris/Berlin (Paris); National Center for Contemporary Art (Moscow); M. K. Ciurlionis National Museum (Kaunas); Hélio Oiticica Art Center (Rio de Janeiro); the S.P. Cultural Center (Såo Paulo); EDP Museum and Gulbenkian Foundation (Lisbon), to name a few. Teixeira is represented in several art collections, and he has been the recipient of a Fulbright Grant, and the Fuso Video Festival Jury Prize (Lisbon), among other. He was an artist-in-residence at the Akademie Schloss Solitude (Germany), MacDowell Colony, and the Headlands Center for the Arts.