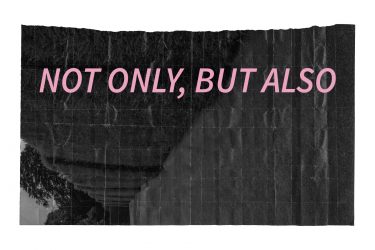 MFA 2018: NOT ONLY, BUT ALSO
University Art Gallery
Exhibit: April 26 – May 11, 2018
Opening Reception:  Friday, April 27, 2018, from 5:30 to 7:30 p.m.
Gallery Hours: Tuesday – Saturday, 10 AM – 4 PM
Las Cruces, NM– The University Art Gallery (UAG) will present NOT ONLY, BUT ALSO : 2018 MFA Thesis Exhibition , which features artwork by seven MFA candidates Fahimeh Foudazi, Joshua Flores, Madison Manning, Monica Martinez, Tiago Finato, Patrick Shaffer, and Jeffrey Erwin. "This year's MFA show gathers together a broad range of creative interventions into the questions we face everyday. As you walk through the galleries, engaging with these works, you will encounter a number of efforts to ask what it means to be someone now, what identity is and how we might find it, maintain it, and come to own it. Meanwhile, we learn from these works that the questions of identity intersect with questions of memory, society, power, and politics.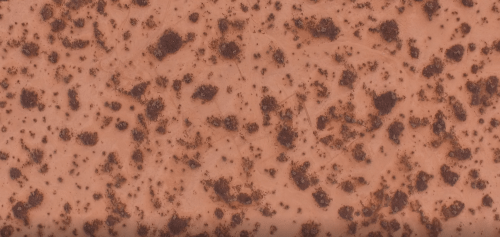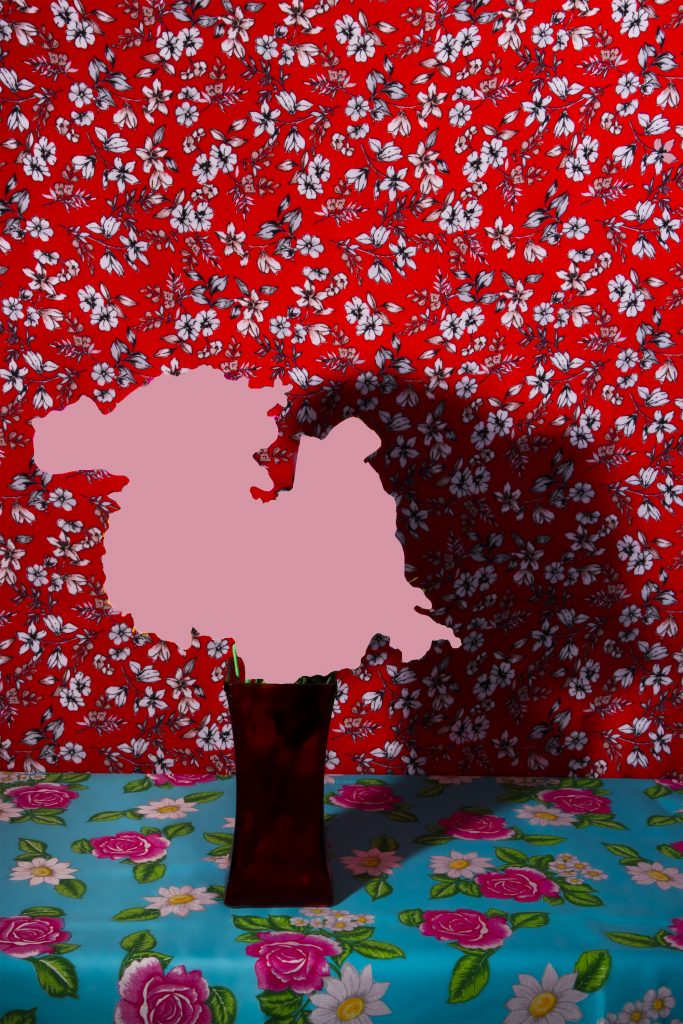 The artists whose work comprises this show explore the complex dynamics of identity and self through a variety of strategies and formal means", said professor Anthony Stagliano. Artists such as Monica Martínez-Díaz explore the confusion of living in a society in which violence and chaos are camouflaged with jokes, friendly personalities and colorful culture through manipulated and layered photographs symbolizing the self. Jeff Erwin's investigations of the geographic sequestration of the Rio Grande Valley, of its commodification invite us to follow paths into and through the self that lead us to confront the difficult realities underlying how we come to be in the land. Joshua Flores paints and sculpts a personal library representing the death of his own and other's fragile, embodied memories, and revealing the inevitable frustration with the inaccessibility and fragility of memory.  Fahimeh Foudazi explores how her personal spiritual journey as experienced through installation and sculptural paintings echo and reinforce our general apprehension of moving beyond physical realities.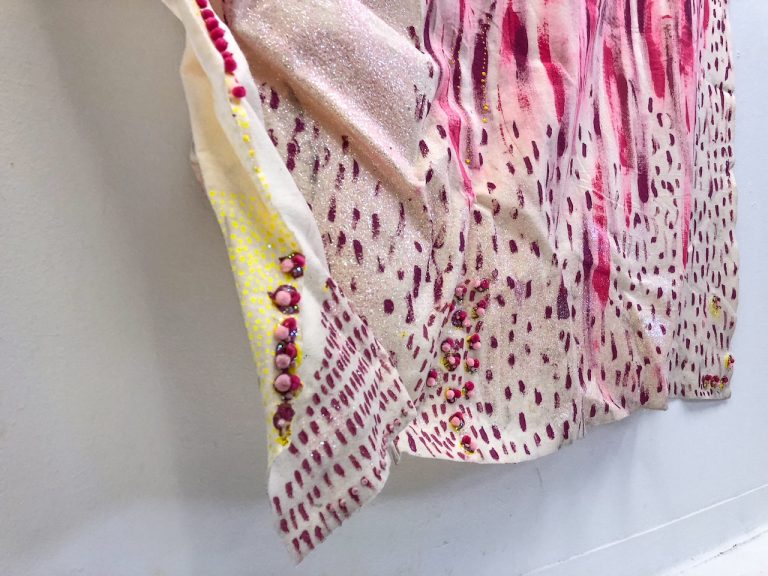 Through a queer-feminist lens, Madison Manning makes large-scale abstract paintings and collages with glitter, feathers, and high-key colors that act like a narcissist reflecting pool, celebrity trolls look in and our deepest insecurities and biases lookout. Patrick Shaffer's large-scale painting-based works investigate the transgressive images circulated on the Internet, taking them out of the digital realm and bringing them into the physical space of the viewer for a deeper and slowed down the investigation of who, what, when and ultimately, why we choose the imagery we consume. Tiago Finato explores personal identity through painting focusing with razor-sharp hyperrealistic strokes on passion, labor, the dualities that exist in everyday life, and the ever-evolving concept of self. The works gathered here, then, can guide explorations and journeys that are affirming, empowering, as well as challenging, and provocative. All of them together invites us to dwell with the complexities and contradictions that make up being a person now. As we learn from these pieces, that dwelling, though, is not mere acceptance, but a clear-eyed engagement.
Join us for the opening reception of NOT ONLY, BUT ALSO: 2018 MFA Thesis Exhibition on Friday, April 27, 2018, from 5:30 to 7:30 p.m. at the UAG. In conjunction with this event, the BFA exhibition opening is concurrently taking place in Wells Hall; maps to this location will be provided. Both receptions are free and open to the public.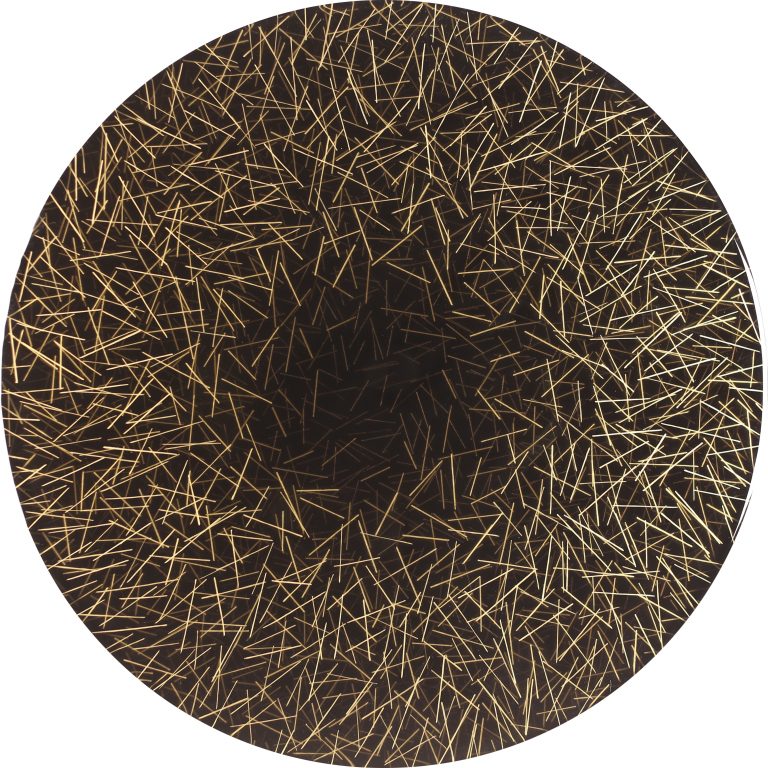 Programming for NOT ONLY, BUT ALSO: 2018 MFA Thesis Exhibition includes an Artist Talk in the University Art Gallery, on Thursday, May 3 at 5:30 p.m. with Fahimeh Foudazi, Patrick Shaffer, Jeffrey Erwin, and Monica Martinez. 
The University Art Gallery is located at 1390 E. University Avenue in D.W. Williams Hall at the intersection of E. University Ave. and S. Solano Drive. Gallery hours are 10 a.m. – 4 p.m. Tuesday through Saturday. Designated gallery parking is available, and general parking on the NMSU campus is free on weekends and after 4:30 p.m. on weekdays.
For more information, or to arrange a group visit, please visit the gallery website at: uag.nmsu.edu, or contact Gallery Manager Jasmine Woodul directly at 575-646-2545 or  artglry@nmsu.edu.