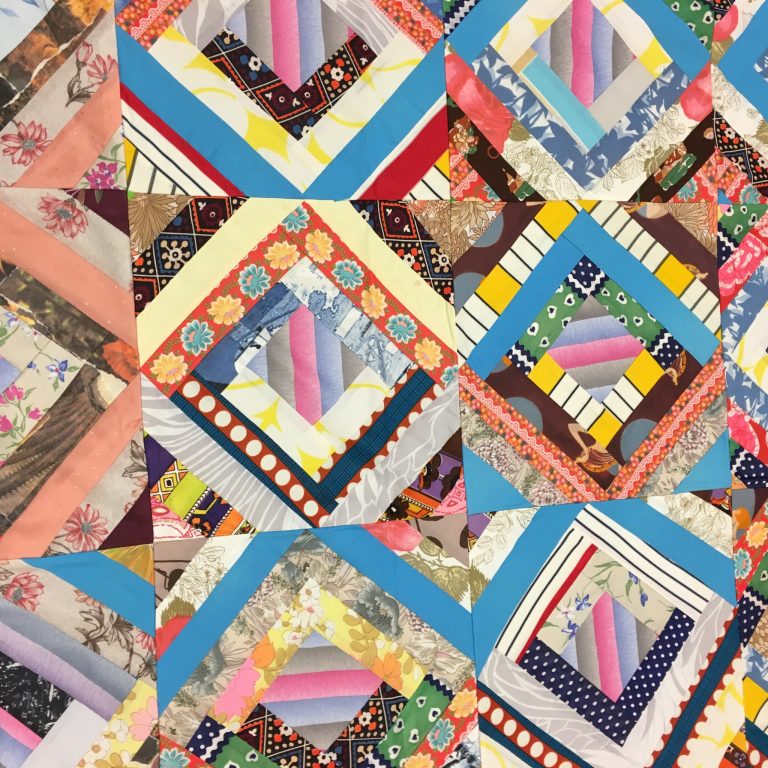 Calling all Las Cruces, Southern New Mexico,and West Texas community members-Community Quilt, a new project facilitated by the artist John Garrett, invites you to participate in the production of three very distinct quilts that will be constructed from May 24 – July 14 in the University Art Gallery on the campus of NMSU during our regional juried exhibition Here & Now. Members of the community are invited to participate in the process by contributing fabric from their clothing, household fabrics (old dishtowels or curtains?) and sewing scraps. Participants will use their distinct styles and fashions to help construct the quilts and bring the visual narrative of Las Cruces to a wide audience through the completion of this communal work in the UAG. All materials, colors and designs are welcome and the fabric can be from any time period. What do you have in your closet that you never dared to part with, but is no longer wearable, for whatever reason? Bring it out, donate it to Community Quilt, and have it represent you in perpetuity.
Who: Anyone who lives in Southern New Mexico and West Texas, special love given to the residents of Las Cruces.
What: Bring an article of clothing that represent you! All materials and fabrics welcome.
Where: To the University Art Gallery, 1390 E. University Ave., Las Cruces, NM 88011
When: May 24-July 14 during regular University Art Gallery operating hours, Tue-Sat 10AM-4PM.
Special Hours: Joint Opening Reception, June 1, 2018, 5:00-8:00PM.
Community Day in the University Art Gallery with a special design workshop for kids with John Garrett, Saturday, June 9, 1-2PM, with normal operating hours 10-4PM.
Community Day at the Las Cruces Museum of Art during the farmers market with John Garrett, 10AM-1PM.