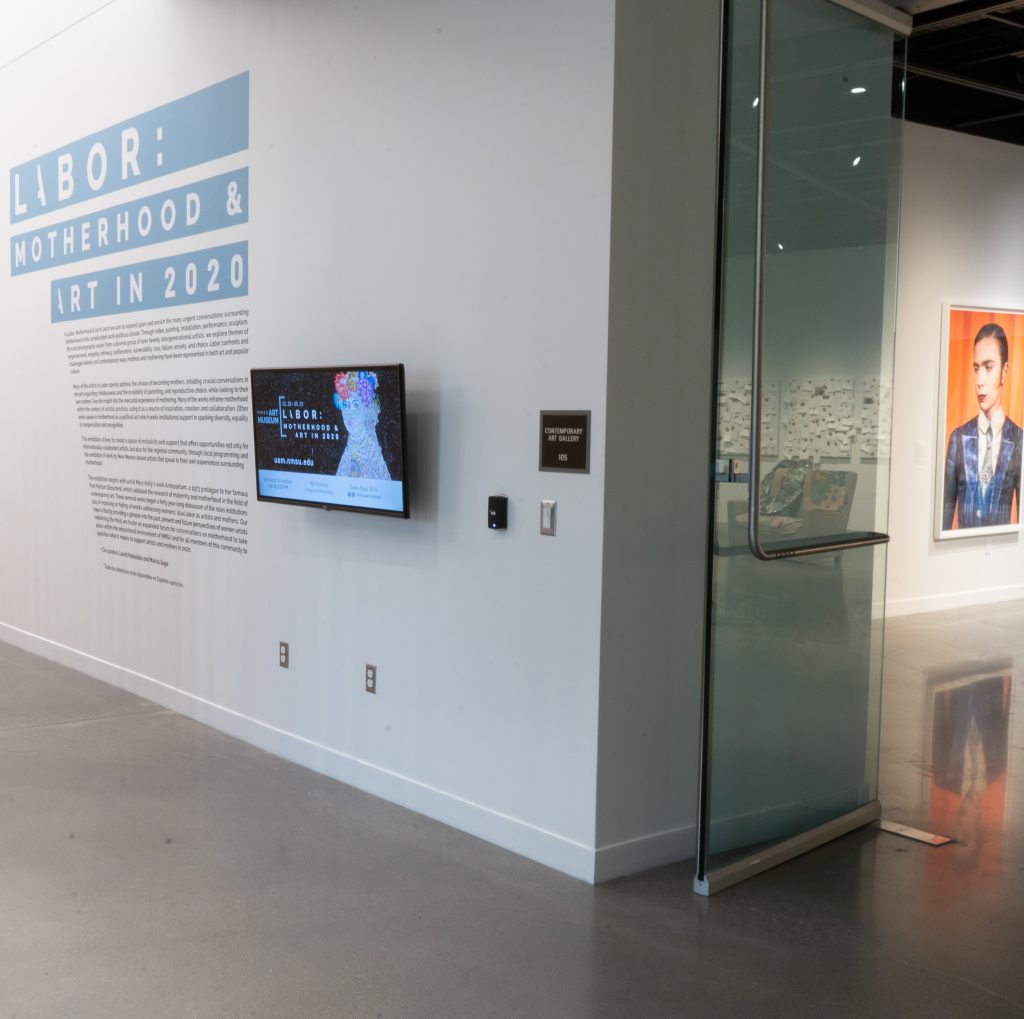 In Labor: Motherhood & Art In 2020 we aim to expand upon and enrich the many urgent conversations surrounding motherhood in this complicated socio-political climate. Through video, painting, installation, performance, sculpture, film and photographic works from a diverse group of over twenty intergenerational artists, we explore themes of empowerment, empathy, intimacy, selflessness, vulnerability, loss, failure, anxiety, and choice. Labor confronts and challenges historic and contemporary ways mothers and mothering have been represented in both art and popular culture.
Many of the artists in Labor openly address the choice of becoming mothers, initiating crucial conversations in the arts regarding childlessness and the invisibility of parenting, and reproductive choice, while looking to their own mothers' lives for insight into the mercurial experience of mothering. Many of the works reframe motherhood within the context of artistic practice, using it as a source of inspiration, creation and collaboration. Other works speak to motherhood as a political act which seeks institutional support in sparking diversity, equality in compensation and recognition.   
This exhibition strives to create a space of inclusivity and support that offers opportunities not only for internationally-celebrated artists, but also for the regional community, through local programming and the exhibition of work by New Mexico-based artists that speak to their own experiences surrounding motherhood.  
The exhibition begins with artist Mary Kelly's work Antepartum, a 1973 prologue to her famous Post-Partum Document, which validated the research of maternity and motherhood in the field of contemporary art. These seminal works began a forty year-long discussion of the roles institutions play in exposing or hiding artworks addressing womens' dual labor as artists and mothers. Our hope is that by providing a glimpse into the past, present and future perspectives of women artists redefining the field, we foster an expanded forum for conversations on motherhood to take place within the educational environment of NMSU and for all members of this community to question what it means to support artists and mothers in 2020.
-Co-curators Laurel Nakadate and Marisa Sage