Saint Joseph & The Laborers: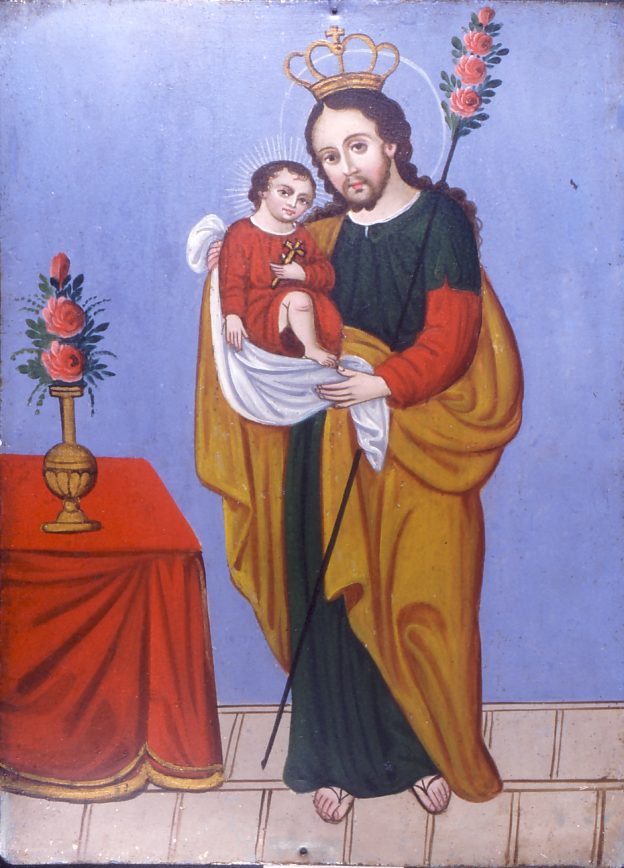 Saint Joseph & The Laborers
This exhibition will be open by appointment beginning Saturday, February 20, 2021. 
The New Mexico State University Art Museum will present, "Saint Joseph & The Laborers," created through donations from various retablo collectors, including retablo expert Gloria Fraser Giffords. The exhibit delves into the role of the laborer through the lens of Mexican retablo imagery.
The exhibit will be open to the public beginning Feb. 20th through a timed ticket reservation system, allowing up to two people to enter in 30-minute time blocks.
"Saint Joseph & The Laborers," will be on display through Sept. 2021 in the newly created Margie and Bobby Rankin Retablo Gallery and is curated by Courtney Uldrich, MA Candidate, August 2022 as part of the course ART 597. 
Saints such as the Archangels: Saint Michael and Saint Raphael, San Miguel y San Rafael, Saint Isidore, San Isidro and Saint Vincent Ferrer, San Vicente Ferrer, are other key patrons of laborers in the Mexican Catholic faith. Their imagery is widespread across the Mexican retablos displayed in this exhibition. 
In this exhibition, the UAM will also display for the first time a Mexican statue, or bulto, as well as other retablo paintings from the recent donation to the UAM Permanent Art Collection by leading retablo expert Gloria Fraser Giffords.