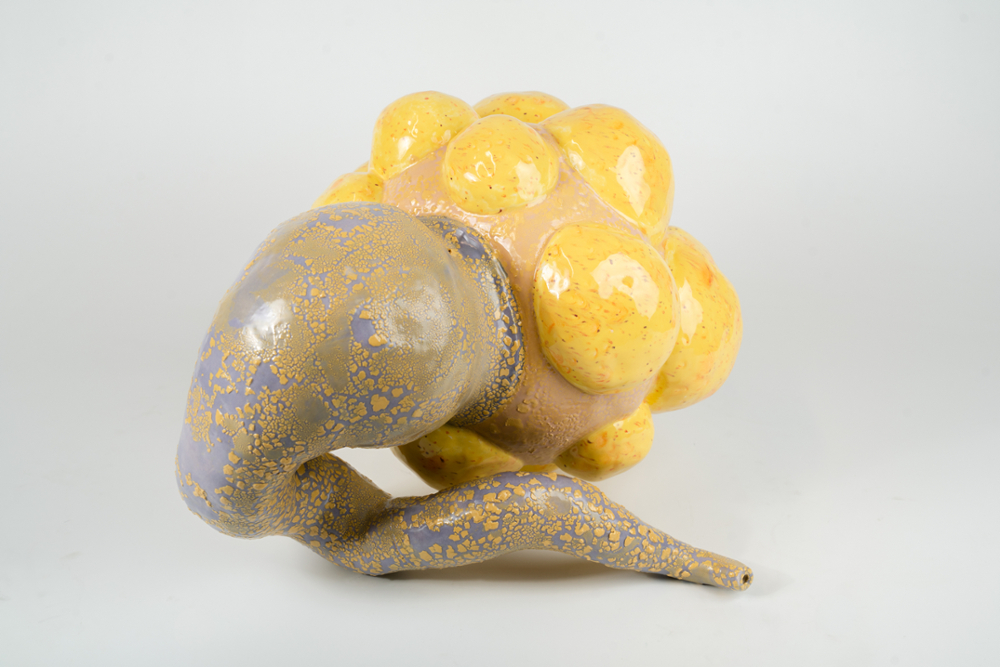 (ir)regular evolution: New Works by Rachel Stevens
Bunny Conlon Modern and Contemporary Art Gallery, University Art Museum
June 10-September 2, 2022
Opening June 10th, 5:30PM
(ir)regular evolution is an exhibition featuring all new works in clay by Rachel Stevens, NMSU Department of Art Emeritus Professor. These pieces mark a radical shift in Stevens' practice from large-scale monochromatic metal installations to multicolored biomorphic ceramic sculptures. From evolutionary theories of meteors sparking life on earth to genetic mutations causing cataclysmic pandemics, in this exhibition Stevens' new forms explore the (ir)regularities that she is embracing in her own work and in our modern world.  
Stevens received her BFA from the Maryland Institute College of Art (MICA) and MFA from Syracuse University. Stevens received the Fulbright Research Scholarships to Patan, Nepal in 2006 and Lviv, Ukraine in 2018. She is the recipient of a Pollock-Krasner Foundation grant and has shown in galleries and museums nationally and internationally. Rachel served as Area Head of sculpture at New Mexico State University for 25 years. She now divides her life between Las Cruces, New Mexico and Missoula, Montana.
---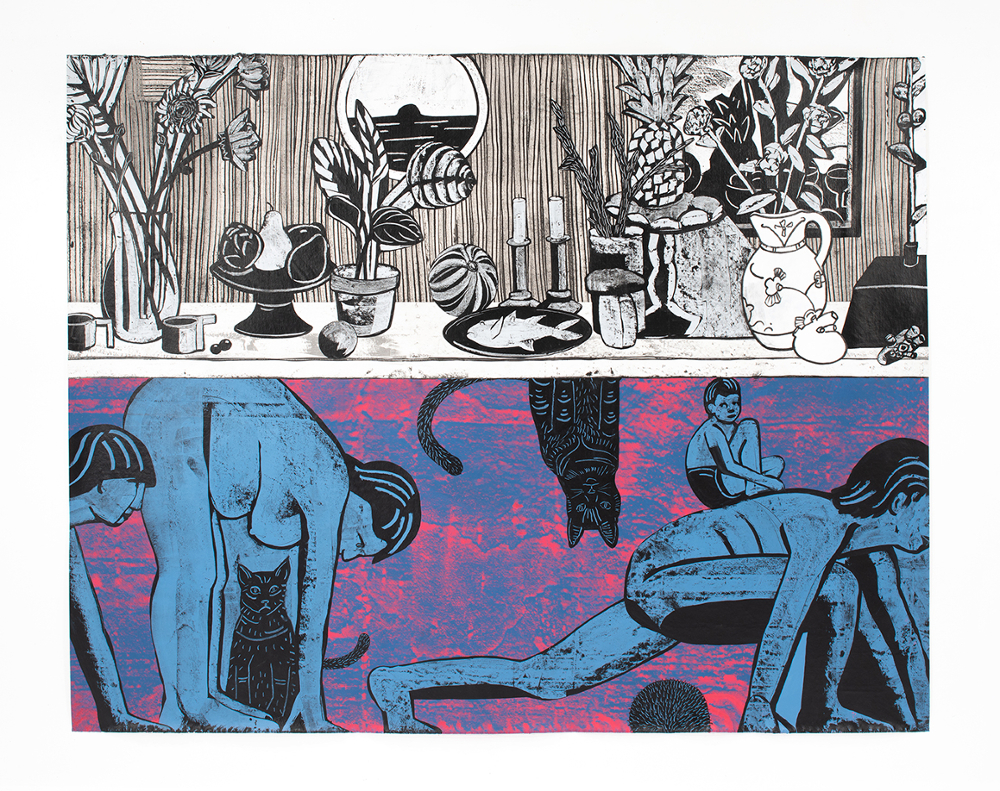 Joey Fauerso: Wait for It
Contemporary Gallery, University Art Museum
June 10-September 2, 2022
Opening June 10th, 5:30PM
The NMSU Art Museum is pleased to present Joey Fauerso: Wait for It, a solo exhibition featuring the work of San Antonio-based artist Joey Fauerso. Employing techniques that upend traditional modes of art-making, Fauerso's work opens onto questions of identity, gender and representation. On view June 10 through September 2, 2022, Wait for It includes recent artworks by Fauerso alongside a poem and essay authored by 2017 State of Texas Poet Laureate Jenny Browne. Wait for It travels to the NMSU Art Museum from the Visual Arts Center at The University of Texas at Austin where it was organized by MacKenzie Stevens, director, with Clare Donnelly, gallery manager.
---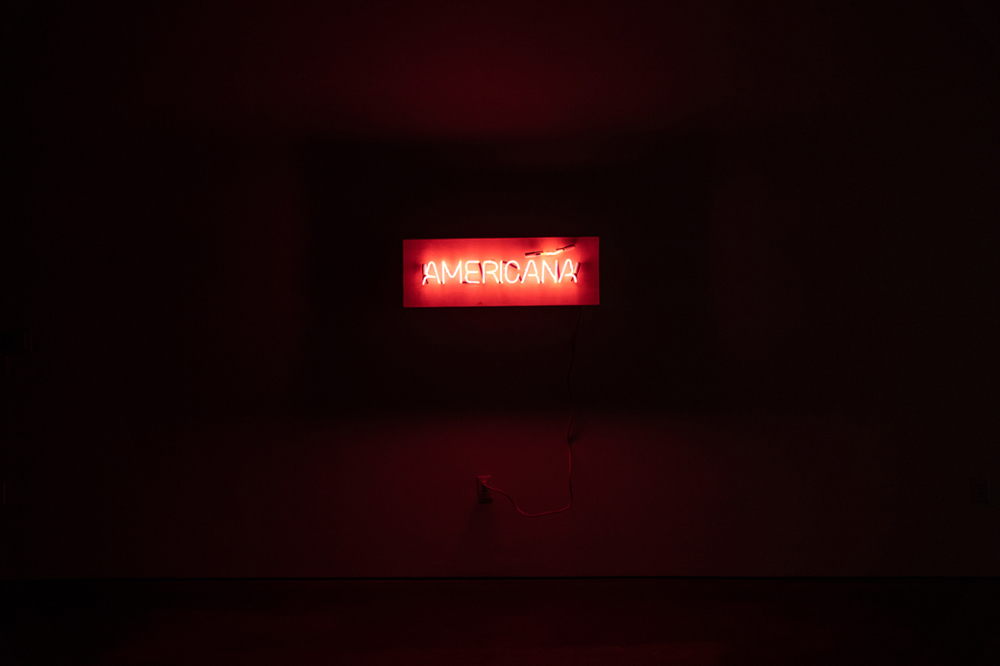 Pray for Rain by Carissa Samaniego
Mullennix Bridge Gallery, University Art Museum
June 10-September 2, 2022
The NMSU Art Museum is pleased to present Carissa Samaniego: Pray for Rain in the Mullennix Bridge Gallery at the University Art Museum (UAM) at New Mexico State University (NMSU), June 10–September 2, 2022. 
Pray for Rain is an exhibition featuring recent works by Carissa Samaniego, who will join the NMSU Department of Art as visiting professor of sculpture in the fall of 2022. The selections are from three of the artist's ongoing projects: the Querencia textile series, Block Pattern Halo drawings, and Americaña research. Through experimentation with varied materials and alternate methodologies, Samaniego explores the cultural histories and socio-political issues of life in the Rio Grande Valley.

Full Press Release
---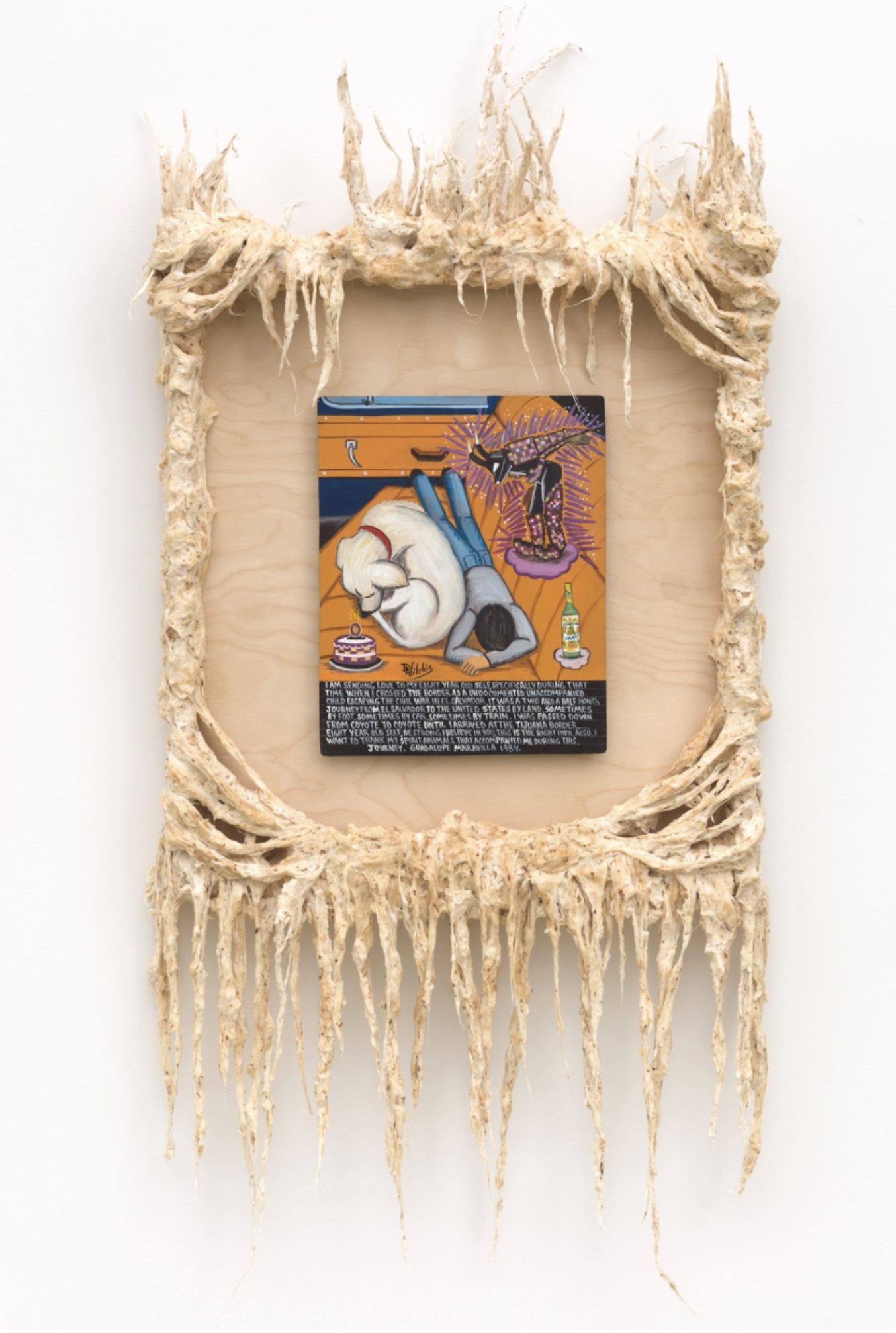 Contemporary Ex-Votos: Devotion Beyond Medium
Curated by: Dr. Emmanuel Ortega
University Art Museum, Contemporary Gallery, Bunny Conlon Modern and Contemporary Art Gallery, and the Margie and Bobby Rankin Retablo Gallery
September 30-December 22, 2022
Contemporary Ex-Votos: Devotion Beyond Medium is a 2-part exhibition juxtaposing 19th-20th century retablos from the NMSU Permanent Art Collection with new works by Latinx artists. The exhibition, associated public programming & accompanying catalog will demonstrate the important place retablos have in the history of the Americas, recontextualizing future studies of contemporary devotion in Latin America & the U.S. By commissioning artists to take residency in and study from the retablo collection, this show will result in site-specific works that consider how retablos, as more than by-products of colonialism, can shed light on current socio-political issues of class, race & gender through artistic methodologies of resistance.
Artists include: Xochi Solis, Yvette Mayorga, José Villalobos, Daisy Ureña Quezada, Francisco Guevara, Krystal Ramirez, Dan Hernández, Guadalupe Maravilla, Justin Favela, John Jota Leaños, Eric J. Garcia, and Sandy Rodriguez. 
Image: Guadalupe Maravilla, I am sending love to my eight-year-old self Retablo, 2021, oil on tin, mixed media on wood, 44 x 21 x 4 inches. 


---
More information regarding upcoming 2022-2023 exhibitions coming soon.